#FridayFeature: CHARISM
We've worked with some pretty phenomenal non-profits at Office Sign Company; whether we are volunteering through our OSCares program, sponsoring events, or donating signage, our industry has introduced us to the most giving of people. One non-profit in particular that we'd like to feature today, however, is CHARISM!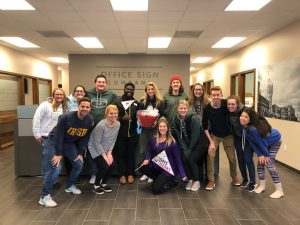 CHARISM is a neighborhood support center that offers a plethora of resources to at-risk youth and under-served families in our community. Read on to learn about our partnership with CHARISM, and some of the awesome programs they offer – not to mention the many ways that you can help!

We've been so fortunate to work with CHARISM on a variety of projects in order to enhance our capabilities, but the true value lies with getting to know the individuals behind-the-scenes who make it all happen! They show such care and consideration for their mission, and seeing the passion they have is infectious. We truly value our relationship with organizations like this. In turn, it makes our work that much more rewarding. Our latest project with CHARISM was putting up this outdoor sign so that their Family Center could easily be found and utilized!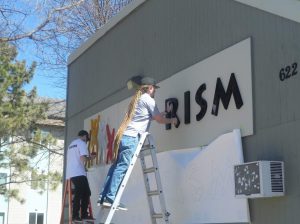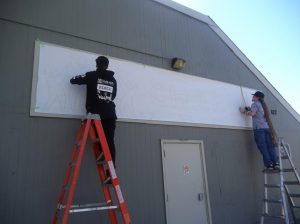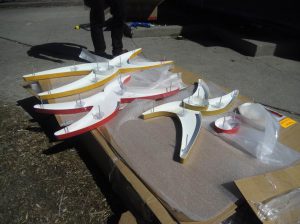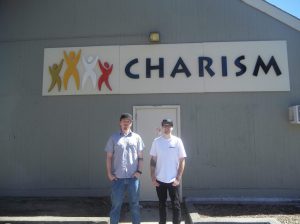 Find our dimensional lettering signage here!

This summer, we will once again have the opportunity to produce signage for their "Over the Edge" event where individuals can raise funds and rappel down the Black Building in downtown Fargo! We encourage you to take part in this once-in-a-lifetime experience in order to benefit the mission behind CHARISM. These funds go right back to the at-risk youth to ensure opportunity, which is truly priceless. Intrigued? Of course you are. Create your fundraising page and register here!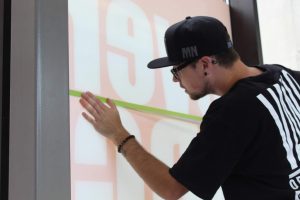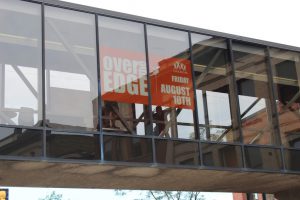 Find our vinyl options here!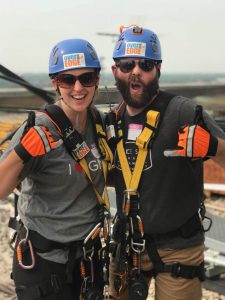 CHARISM is a special non-profit because you can see the difference your offerings make right in front of you, whether it's monetary or service-oriented. Their programs range from Educational Support Programs, to Community Outreach, to Grocery Assistance Programs (GAP). In short, CHARISM shows up for our community. We are proud to work with them! If you would like to offer your services to the CHARISM team, check out the ways you can volunteer here! Volunteers are welcome for youth activities, GAP, fundraisers, and occasionally the maintenance of their facilities. Make it a team bonding event, and invite your coworkers to join you!

Thank you to the CHARISM team for being a joy to work with, and for the strides you have made and continue to make for the at-risk youth of our community. Your work does not go unnoticed! For more information about their upcoming fundraising event, Over the Edge, visit CHARISM's website and register! Challenge your friends, family and coworkers to raise funds, and enjoy the opportunity to rappel down the Black Building of downtown Fargo. Cheers!


Written by: Rylee Wznick