Kali's Start at Office Sign Company
Kali Vinson, a Twin-Cities native, came to the Fargo-Moorhead area to attend college at Concordia in Moorhead, MN. Upon graduating with degrees in International Business and Spanish, she joined Office Sign Company as a Customer Success Manager. Just over 2 years later, Vinson has transitioned into a new role: Account Manager.
Knowing she wanted to find a job the summer after graduating college in May of 2019, Vinson saw that Office Sign Company was hiring for a Customer Success Manager. After applying and going through the formal interview process, the rest was history. Aside from breakfast catered on Fridays and regular social outings as a staff (perks that helped draw Kali to the role), Vinson knew the connection among employees across Office Sign Company was one of the most special parts of her new workplace.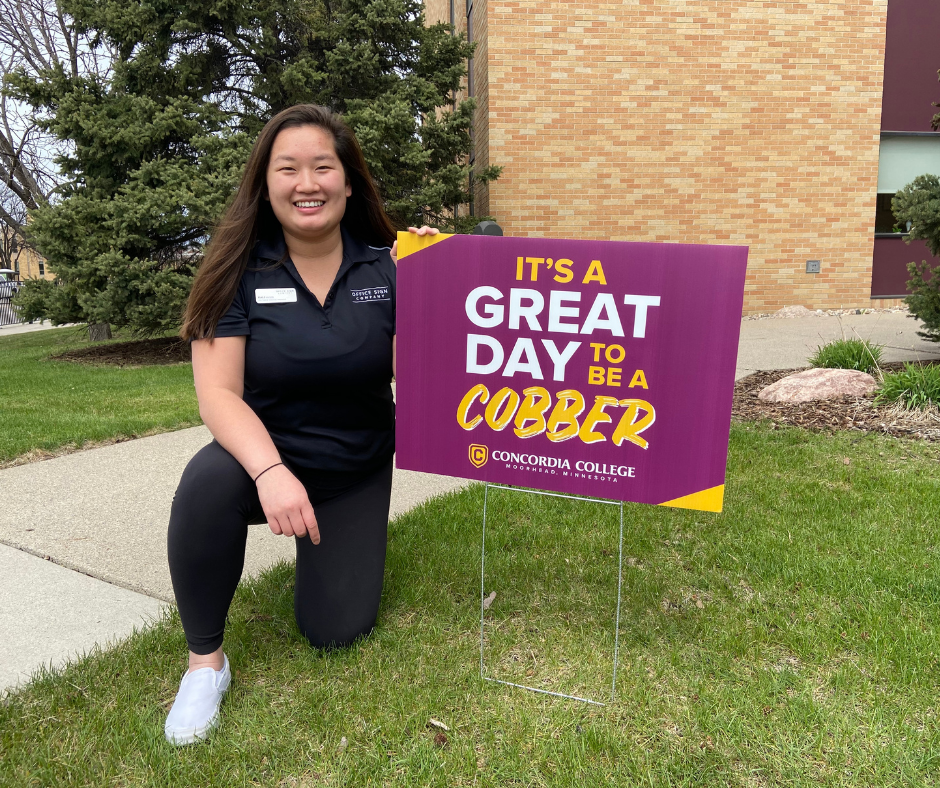 "I was blown away by the company culture. I could tell as soon as I walked in that I was going to be a part of a team that cared about what they were doing."

Kali Vinson
Strong Foundations
Easing into the role since April of 2021, Vinson says that her Customer Success position at OSC helped prepare her for her newest professional adventure. "Being a Customer Success Manager gave me a huge background of knowledge about our products and our internal and external processes," she said. In addition to giving her a strong foundation in customer service, her previous position fueled her passion for communicating with clients. Vinson's experience in Customer Success helped her realized how much she loved being able to work with clients and make their dreams happen. Ultimately, it was Vinson's passion for clients that helped encourage her to apply to be an Account Manager.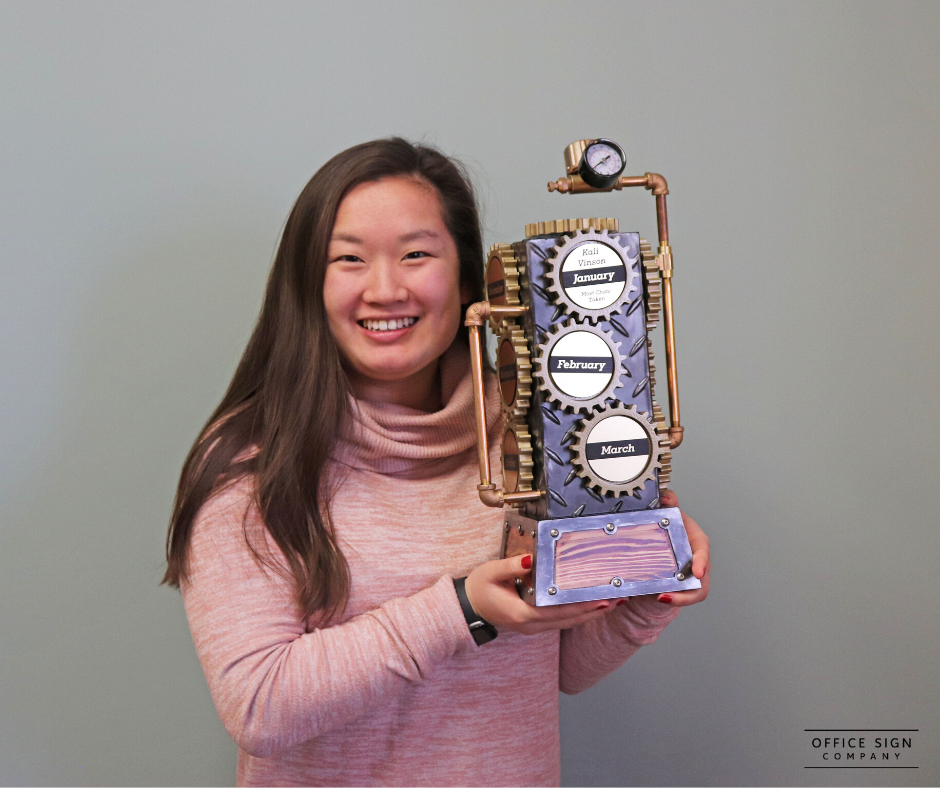 Beyond the Day-to-Day
Our Account Manager's work with clients on a daily basis to brainstorm and execute ideas to help make creative visions a reality on a local and national scale. Between emails, phone calls, and in-person meetings, the forefront of the Account Manager position revolves around client interaction, collaboration, and satisfaction. In any given week, they will communicate with dozens of clients, go on professional surveys to better understand a client's space, and visit local businesses to see signage installations come to fruition. Every day is a little bit different than the next, but the adaptability that is crucial for the role is part of the fun. In addition to communicating with clients on a daily basis, Vinson works closely with our Production staff to find the best solutions to execute projects that our client (and Office Sign Company!) can be proud of.
Do What You Love
Vinson expressed that her list of job perks is growing every day, but one of her favorite things is the ability to be creative with her clients. We love when clients trust us with their ideas, and pushing the envelope on our signage capabilities keeps us evolving and encourages us to keep being creative, whether we're in or out of the office. When asked what her favorite part of the job was, Vinson kept it short and sweet, "I like getting to see our customers happy with what we provided, it makes all of the work worth it."
If you are interested in applying to be an Account Manager with Office Sign Company, we're hiring! You can apply through our LinkedIn or Facebook page.