"Ladyboss: An empowered woman, confident in her abilities and instinct, boldly leading with heart and integrity."
Founded in 2018 by Laura Caroon and Danyel Moe, Ladyboss Midwest was created to fill a need in the Fargo-Moorhead area: empowering, connecting, and educating women. Through networking events and an online community page built through Facebook, Ladyboss has built a space for women in our area to connect, collaborate, and create great things together.
The FLOW: Ladyboss Midwest Retreat took place in February, and we were elated to send two of our team members. Beth Nelson (Layout Artist) and Kali Vinson (Account Manager) spent a weekend in Nisswa, MN at the Grandview Lodge to take part in the personal development event. In addition to sending Beth and Kali, Office Sign Company was a proud sponsor of the event.
Cultivating Calm
The Ladyboss Midwest and Grand View Lodge team were intentional in creating a space that made retreat-goers feel like they were actually on a retreat. Catered meals, scheduled break times, and opportunities for relaxation and connection. All of these efforts were done (and beautifully executed!) in an attempt to help guests disconnect from the busyness of everyday life. The cherry on top for our team was how charming the Grand View Lodge and surrounding area were. "The resort was really beautiful. It was a very 'out of the woods' kind of feel. It felt very secluded, peaceful, and calm," Beth said.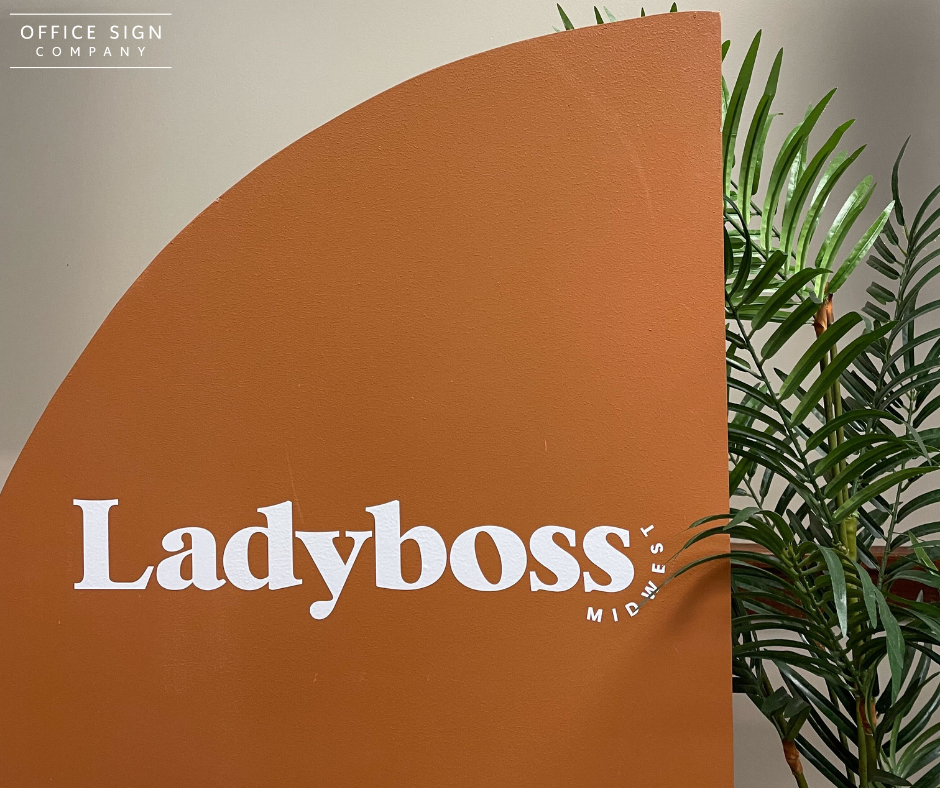 Empowerment Through Connection
People across the entire world have changed their pace of life in response to the pandemic. For many, that has meant added stress, responsibilities, and mental strain in the office and at home. For our team, hearing inspiring female leaders and professionals in our community share their own hardships provided relief and perspective. We are not alone in our struggles, and we have an entire community of supportive women here to cheer you on throughout the ups and downs of life.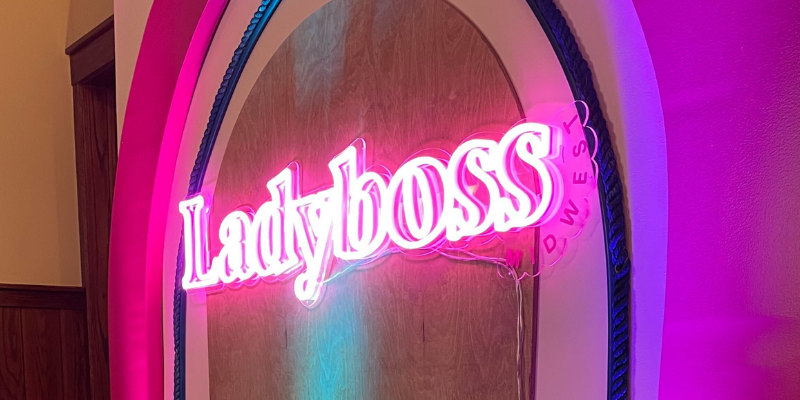 After reflecting on their weekend away, Beth and Kali expressed their appreciation for the event and the impact it will have on their lives in and out of the workplace. Nelson was able to connect with area women and relate to their struggles, saying, "I got to connect with a lot of women in our community. Even though we have different jobs and different backgrounds, a lot of us face similar problems," Beth explained, "I learned that we can be there to build each other up and work together to overcome our struggles. I also was reminded that it's okay to fail and make mistakes because that's how we learn and grow."
Beth wasn't alone in feeling that the retreat awarded her the opportunity to connect with other women beyond a typical surface-level interaction. In Kali's words, "As an Account Manager, I work with a lot of great people throughout our community. Going to the retreat gave me the opportunity to connect with people I have worked with on a more personal level."
Our team is incredibly grateful to have attended FLOW: The Ladyboss Retreat and cannot wait to impart the tips and tools learned in and out of the workplace. Thank you for organizing and executing such a stellar event, Ladyboss!