When all is said and done, there really is no place like home, but that doesn't mean it's an easy place to get work done. With many of us working from home, we've come to realize it's a completely different environment than we're used to. There are distractions, limitations, and the environment is lacking that "office feel". Whether you set up shop in a home office, the kitchen, or even your bed, here are Six Signs to Have While Working from Home.
Backdrop for Virtual Meetings – With low quality laptop cameras, small screens, and slow connection speeds, it can be difficult to keep up a professional appearance in virtual meetings. To keep clients and partners from associating your business with a random setting in your home when Zoom conferencing, customize a Formulate Essential Banner backdrop! You can customize yours with a company logo or personalized design. Measuring at 59″W by 92″H, and fully customizable, it's the perfect backdrop for any virtual meeting. It shows preparedness, adaptability, and that your business is still professional while working from home. When you're ready to head back to the office, this backdrop is portable, quick to assemble, easy to store. It can also be used for trade shows, tours, or in your normal work environment. Use coupon code WORKFROMHOME for 20% off your very own backdrop!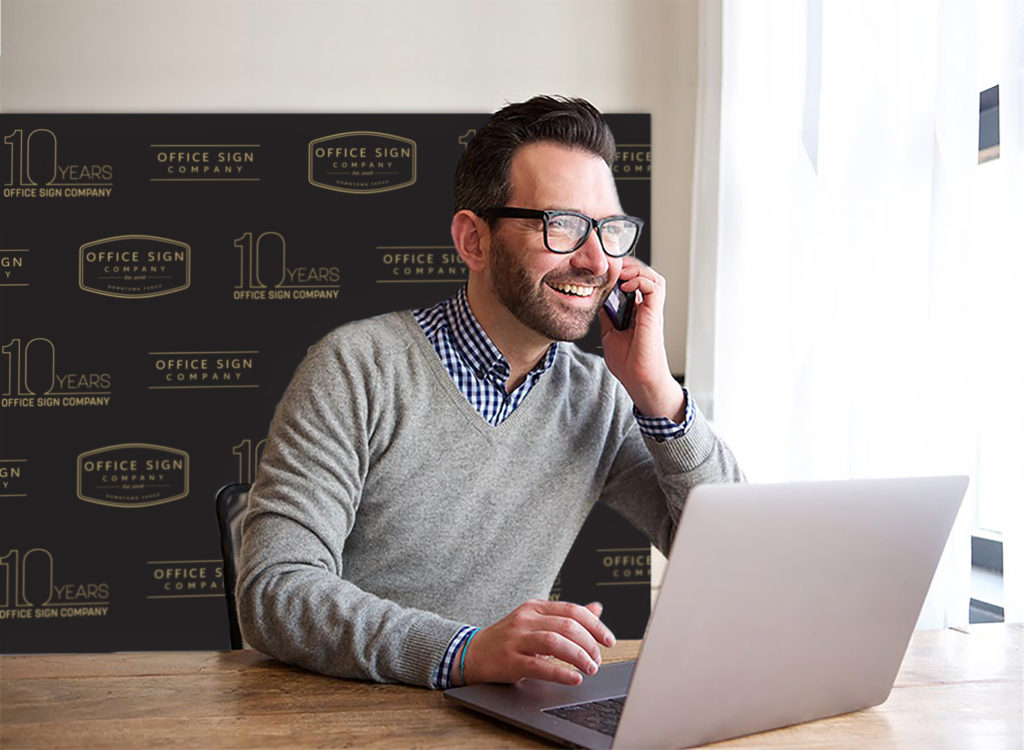 Yard Signs – Get your company's logo out in the community by placing a yard sign on your lawn while working from home! These are a great way to showcase a company protecting its employees & supporting a work-from-home environment. We can personalize these with any logo & text desired to market your business in your area.
Desk Sign (to make it official) – One of the hardest parts of working from home, is actually thinking of it as work. It's easy to get distracted because it doesn't feel like work, it feels like home — especially when your TV and snacks are so close. To make it a more official environment and remind yourself of what you're there to do. We offer a great variety of desk sign options! These will spruce up your temporary work space and make it feel more official. From clear acrylic to aluminum desk signs, you can customize with your name, position, and logo for a professional look for your new office.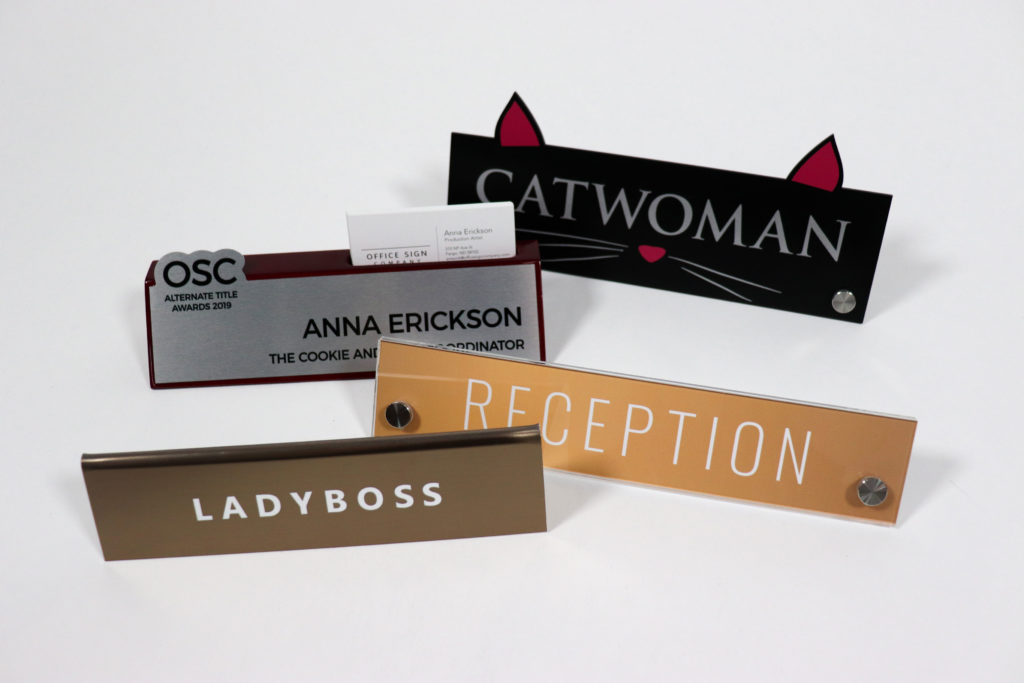 Poly-metal Prints of Your Favorite Photos – It's hard to stay home for long periods of time without some cabin fever setting in. Working in the same place you live can make anybody go a little stir crazy. To try to relieve this feeling, (without leaving the house), let us create HD poly-metal prints for your space. Use photos of any of your favorite vacation spots, family, or friends that you enjoy. Anything to help you feel like you aren't trapped at home.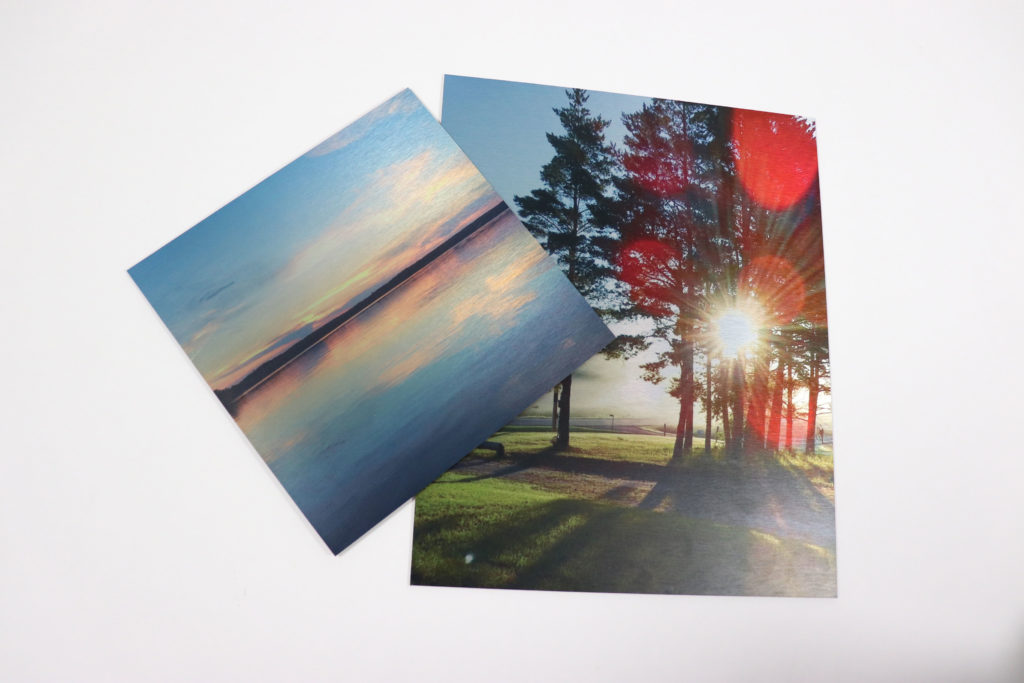 Door Hangers – One thing that we've had to get used to is working from home while family is there too. More time with family is definitely not a bad thing, but with frequent distractions it can be tough to illustrate that you are trying to get work done. We have fully customizable door hangers to let your kids, roommates, or spouses know when you are on a phone call, in a meeting, or just need to get some work done.
Mugs – Lastly, make sure you are hydrating! We offer a variety of coffee & travel mugs that can be personalized with text, monograms, images, phrases, and more! Our vacuum insulated mug keeps beverages two times hotter or colder than the average mug. A personalized mug will keep you at your desk longer to avoid reheating your drink!
This is a new and daunting experience for all of us. At Office Sign Company we want your new work environment to be the best it can be. We're committed to quality products, but also to our relationships with our customers and our community. We hope you're staying safe and healthy and making the most of working from home. We'll be here if you need us, and we'll be here when you go back to your normal work environment.
Signing off, until next time!

Written by: Jack Machacek
Contact: kaley@officesigncompany.com // 701-526-3835