We're here to introduce you to another stellar newbie on the team – say hello to Josie! Josie joined Office Sign Company as a Layout Artist a few weeks ago, and she's already making strides in assisting our team and sharing her strong design skills. Josie holds a bachelor of science degree from NDSU in Visual Arts with an emphasis in Graphic Design and Photography with a minor in Strategic Communication and Human Development and Family Science. Learn more about her below: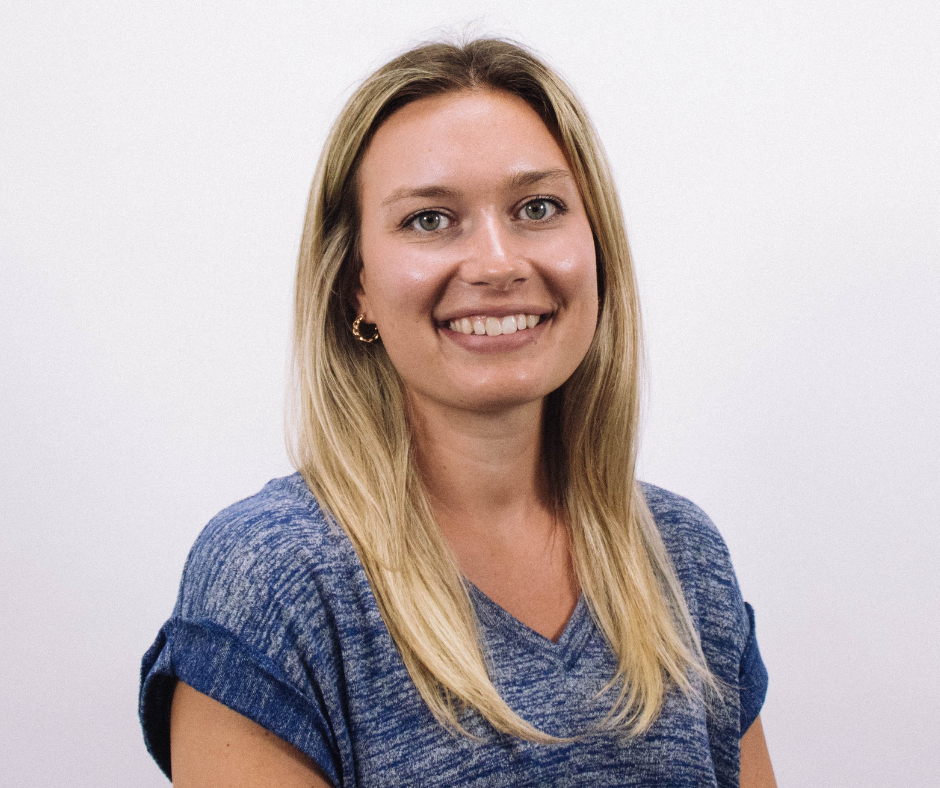 What is your favorite ice cream topping and why?
"I am obsessed with the blend of cookie dough, brownies, and fudge. The addition of fruit, like bananas or raspberries, is the perfect combination of chocolatey, sweet deliciousness!"
What is one TV show or movie you can watch over and over again but not get tired of?
"One TV show that I will never get tired of is Survivor. I love that they have stuck with the same aesthetic since they started but continually throw in little twists in the game each season to keep things interesting!"
What current fact about your life would impress your 5-year-old self?
"One fact about my life that would impress my 5-year-old self is that I successfully got a dog of my own & have managed to get it to love me more than anyone else in my family. I used to always be so jealous that my family dog would sleep in my parent's room, so now that I am older and my dog wants to be around me the most, I look at that as true adulting success!"
Josie has embraced her new position and has hit the ground running. She is a true team player and we are so proud to have her on our team. We're lucky to have you, Josie!
If you are interested in exploring career opportunities at Office Sign Company, check out our website for up-to-date job listings and information on how you can apply.