If for some reason we specialized in roller coaster signs instead of office signs, the last year would have been a record year for us. Well, you know, because last year was a little bit of a roller coaster ride. While Roller Coaster Sign Company has a nice ring to it, we *do not specialize in roller coaster signs (yet…) but we DO specialize in superior service, quality, and care, which is just as cool as roller coaster signs, maybe even cooler. The gif below is an accurate visual of the year 2020 as a whole.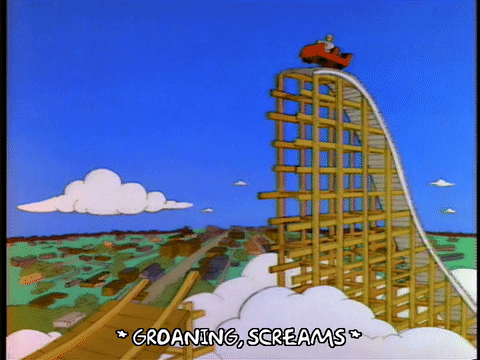 All jokes aside, the past year has challenged and pushed us to work harder than ever before. We remained resilient throughout the ups and downs, and we have stayed connected to our community in the best way we know how — by banding together as a team to show up and get the job done. Speaking of our team, we have some updates!
---
Promotions
We are so proud of the professional and personal growth the Office Sign Company team has experienced within these last few months. Congrats, team!
Anna Erickson – Senior Layout Artist
Jenny Junker – Shipping Coordinator
Tiffany Ktytor – Senior Account Executive – Remote
Scott Syverson – Production Logistics Supervisor
Kali Vinson – Account Manager
Tate Hovland – President
---
New Hires
Our new hires bring fresh energy and excitement to Office Sign Company, and it is a joy to welcome them to our team!
Luke Pecka
Luke Pecka joined our team in February, and he hit the ground running as our Business Development Specialist. He takes all challenges in stride and is a powerhouse of knowledge. In addition to his e-commerce wizardry, Luke is also known to be the 2nd or maybe even 3rd best drummer in our office.
Heaven Harding
A recent addition to our Production team is Heaven Harding. Heaven joined our Sublimation Team as a Sublimation Specialist, and she has a strong interest in art. Furthermore, Heaven just completed her Graphic Design degree! Her sense of humor and creative ideas are unmatched, which make her a great addition to our Production team.
Carly Erickson
Carly Erickson will be providing social media and website support in her role as our Brand Engagement Specialist. With experience in social media management, blog writing, and website design, she is determined to leave her mark on Office Sign Company platforms through the use of hilarious gifs, puppy pictures, and music references.
Robby Anderson
In mid-May, we welcomed Robby Anderson as our newest Quality Control employee. In addition to a can-do attitude and eye for detail and quality, Robby's expertise and skills make him a perfect fit for our team. When he isn't at Office Sign Company, Robby plays the drums in a local death metal band!
Belle Wei
Belle Wei joined our team in May as a Customer Success Manager. Undoubtedly, she is already a perfect fit. When Belle isn't providing exceptional service to our customers, she enjoys playing video games, learning Mandarin Chinese, and traveling to Asia when time and funds allow.
Porter Ludwig
Porter Ludwig was hired as our new Bookkeeper earlier this month. As of late, bookkeeping for OSC, playing Dungeons and Dragons, and spending time with his fiance and pets are the things that have been keeping Porter busy. Fun fact – Porter has a dog named Kipo, and a hedgehog named Amadeus!
---
Thank You from Office Sign Company
Without getting too sappy, we just want to thank you.
Thank you for sticking by us, supporting our mission, and trusting us to help transform your creative visions into reality. We have had the opportunity to work on some incredible projects this past year, and we will be forever amazed at the resiliency that exists within the Fargo-Moorhead community. Fargo-Moorhead fosters innovation, growth, and support for its members, and we could not be more proud to serve this area. In the end, we are still here and stronger than ever, and we hope that you will continue to ride alongside us on the roller coaster that is life.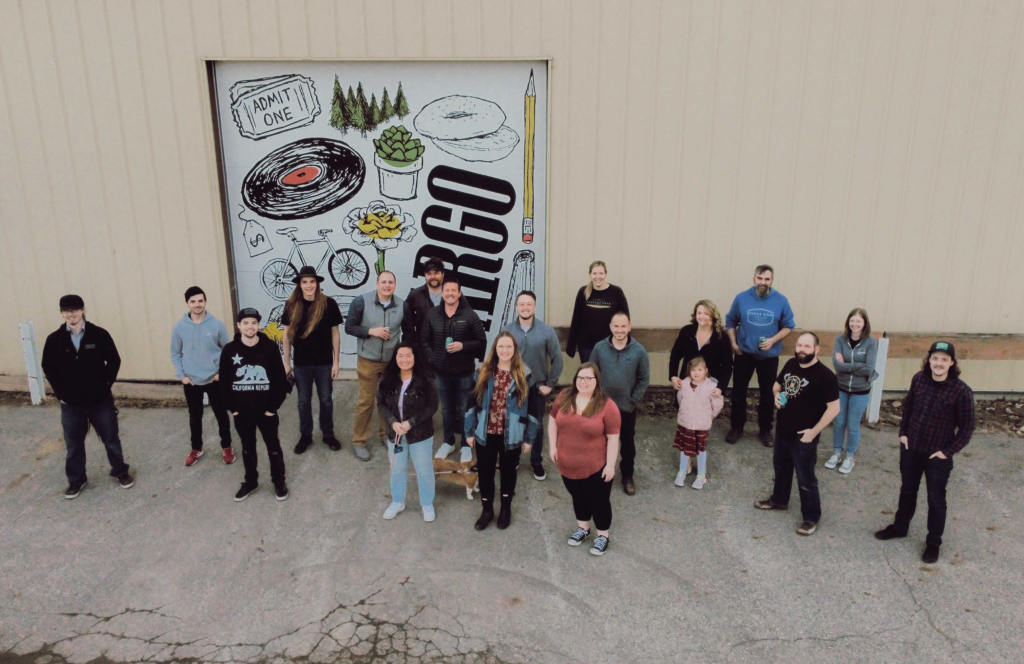 If you've made it this far, we think you deserve a prize! Use the code 'Blog12' on your next Office Sign Company order for 12% off your purchase.
Until next time!
Written by: Carly Erickson
Contact: carly@officesigncompany.com