Happy #FridayFeature PROMOTIONS edition! We are excited to re-introduce some familiar faces on the Office Sign Company team – now taking on new roles! This week we wanted to introduce you to our new Director of Customer Success who has been a key component of our customer success team for months! We are proud to present #FridayFeature PROMOTIONS – Meet Katy!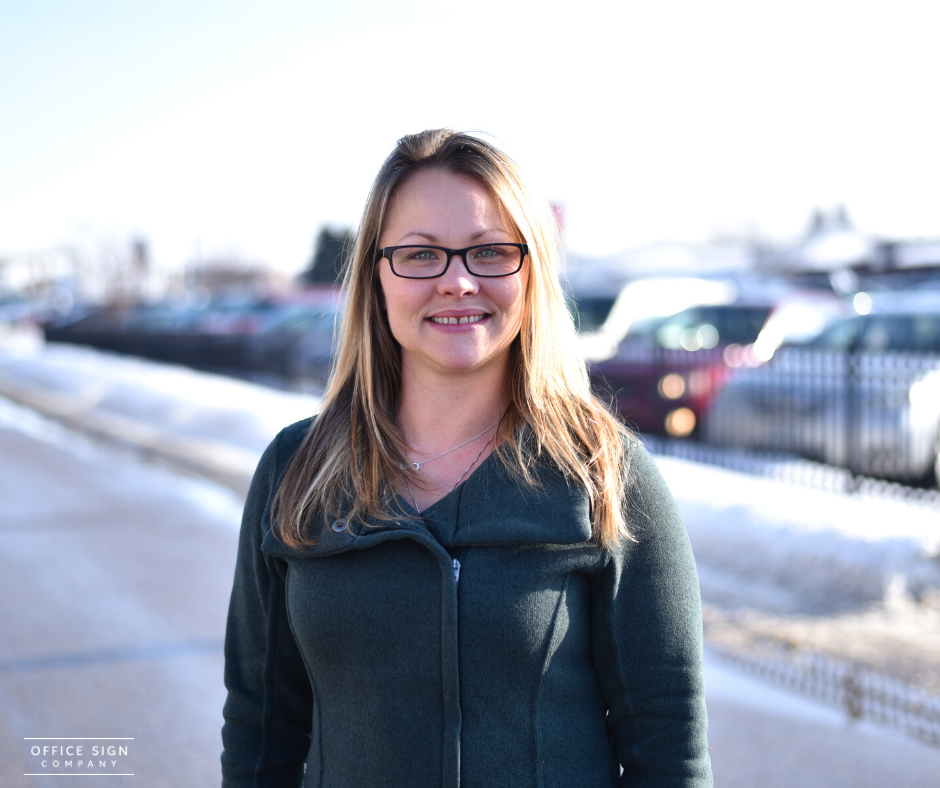 What's your name?
Where are you originally from?
What's your current position at Office Sign Company?

Director of Customer Success

Can you tell us what all that will entail? 

Overseeing the Service Department – I will be ensuring our Customer Success team is providing the best service in the world to our customers nationally and locally!

What role were you in previously?
Ten years ago, who did you think you would be now?

I thought I would still be a stay at home mom. I took a break from my career to raise my kids and honestly thought I would not go back to work. 

People would be surprised to know that you can….
What is the weirdest job you've ever had?

Janitor for WDAY, I walked in on Dana Mock going to the bathroom. Yes I knocked before I went in but he didn't answer. 

If you won the lottery, what would you do first?

I would remodel my bathroom and kitchen!

What are three words you'd use to describe Office Sign Company?
When I'm not at OSC, you can find me….

Being a taxi driving my kids around to their activities!

When you have 30 minutes of free-time, how do you pass the time?

If I ever had 30 minutes of free-time I would fold a load clothes AND put them away! (It's the little things)

What advice would you give to people trying to get into your profession?

Smile, have fun and give a 100% everyday! 
Thank you for tuning in to our second edition of #FridayFeature PROMOTIONS – Meet Katy! We are so proud of all that Katy has accomplished in her previous roles and can't wait to see what she brings to the Customer Success team! We might even have to get her a taxi service so she can have a night off! With any questions about our products, services or career opportunities, be sure to reach us via email or give us a call at 701.526.3835 – Congratulations on your promotion, Katy!