Happy #FridayFeature PROMOTIONS edition! We are excited to re-introduce some familiar faces on the Office Sign Company team – now moving into new roles! This week we want to introduce you to our new Account Manager who has previously been a part of our Customer Success team. We are proud to present #FridayFeature PROMOTIONS – meet Ian!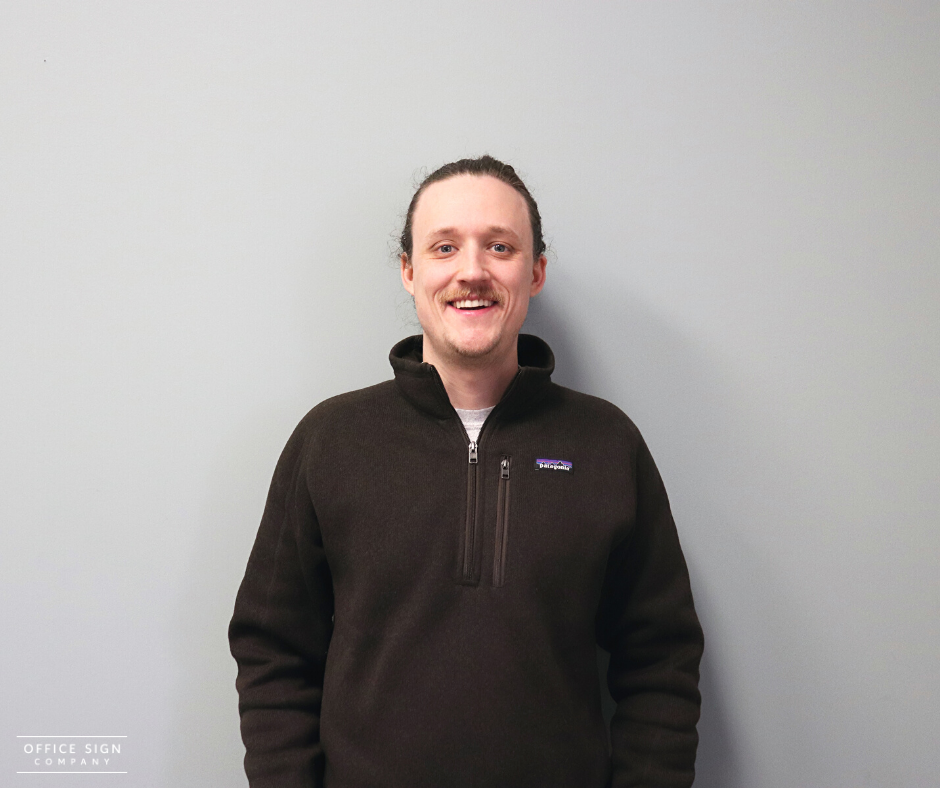 What's your name?
Where are you originally from?

I am originally from Fargo/Moorhead.

What's your current position at Office Sign Company?

My current position is Account Manager!

Can you tell us what all that will entail?

I will be working with our local customers to best serve their signage needs on their projects!

Did you attend college? Yes. If so: 

When did you graduate? 2013
From where? MSUM
What degree did you pursue? Political Science and History

What role were you in previously?
Ten years ago, who did you think you would be now?

At that time I said that I was going to set goals for myself but remain open/flexible on my path to achieving those goals.

People would be surprised to know that you can….

A lot of people are surprised I am on a curling team. Which surprises me considering it is popular in our region.

What is the weirdest job you've ever had?

Nothing has been too out of the ordinary. 

If you won the lottery, what would you do first?

If I won the lottery I would travel, become ski (snowboard) bum in the mountains for a season and take some time to learn new hobbies!

What are three words you'd use to describe Office Sign Company?
What show are you currently obsessed with?

I am currently obsessed with the show Devs!

When I'm not at OSC, you can find me….

If I'm not at OSC you can find me at a local brewery, a concert, or both on a perfect day!

When you have 30 minutes of free-time, how do you pass the time?

I would go for a bike ride, listen to music/podcasts, or whatever else I am vibing on that day.

What advice would you give to people trying to get into your profession?

My advice would be to find a company with strong values/culture and focus on your professional growth from there.
Thank you for tuning in to this week's edition of #FridayFeatures PROMOTIONS – Meet Ian! We are so proud of all that Ian has brought to the team at Office Sign Company and can't wait to see what he brings in his new role as Account Manager! Although, I think we will leave the snowboarding to him – we will stick to making cool signs. With any questions about our products, services or career opportunities, be sure to reach us via email or give us a call at 701.526.3835 – Congratulations on your promotion, Ian!