House hunting has evolved digitally in recent years. For example, according to the National Association of Realtors, about 46% of buyers of all ages used yard signs to gather information about a house for sale at some point in their search. Marketing a business with physical signage is just as important as utilizing online marketing efforts. When they are combined to grow or maintain a brand, a realtor is able to round out their ability to hit diverse demographics.
It's clear that physical signage plays a necessary part in successful marketing. A common goal between real estate agents or management companies is to maximize their personal impact in their community and amongst clients, and maximizing impact starts with creating effective branding. Through the use of yard signs, name badges, and closing gifts, anyone in the business of buying and selling properties can maintain a cohesive, personable brand.
Outdoor Signage
Real estate signs make your contact information more accessible and create word of mouth in neighborhoods and developments across your community. In a 2019 study, the National Association of Realtors found that 7% of home buyers attribute their purchase to a real estate sign they spotted.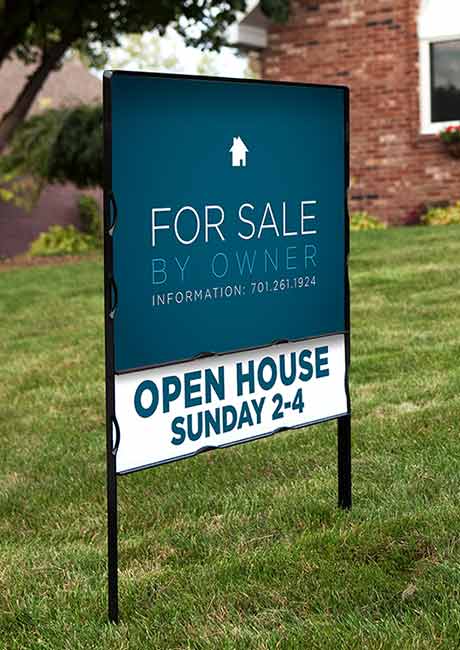 Powder-coated steel frame signage with aluminum inserts offers the most protection against heavy wind and rain. The sign inserts are aluminum and are fully customizable with any information or graphics you may need to relay to potential customers or buyers. This product also includes frame clips to secure the inserts, along with the pointed stakes for ease of pushing into the ground.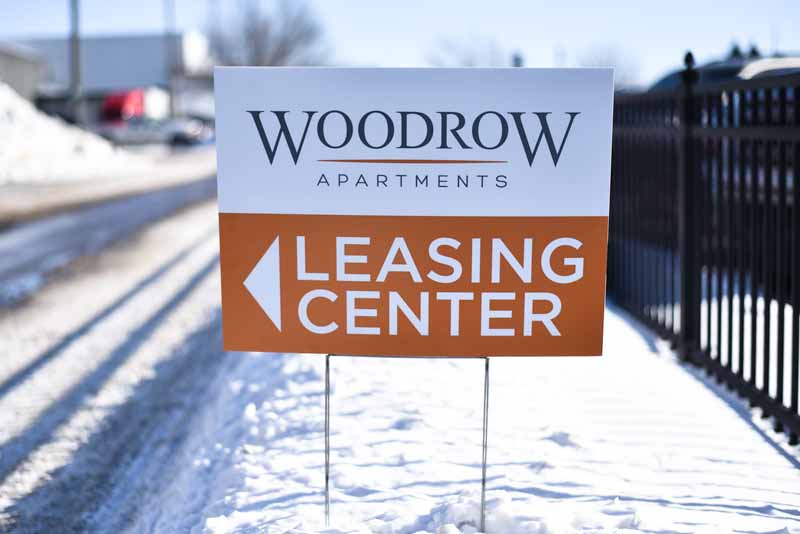 Corrugated yard signs are a long-lasting and affordable option that is easy to assemble, install, and grab and go. These can be made single or double-sided, and each sign includes a metal H-stake for ground insertion. If you would like a custom sign, we are able to configure the corrugated material to your desired shape or size.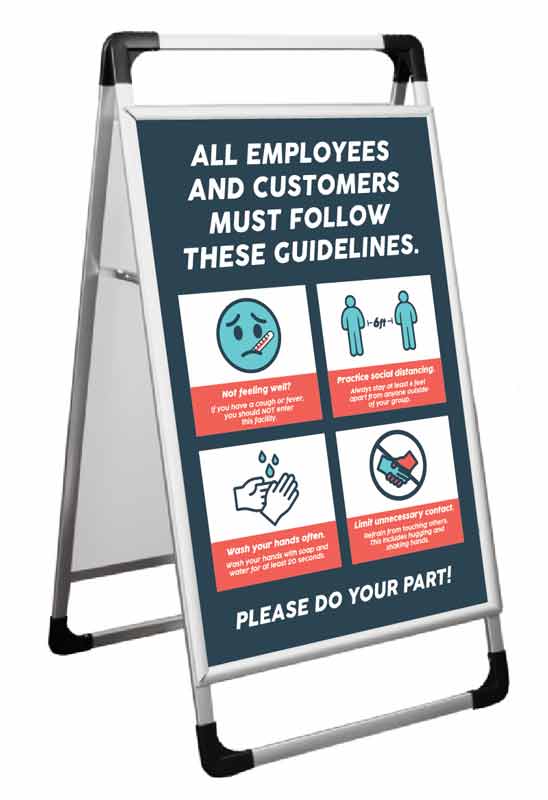 Aluminum A-frame signs are easy to set up before an open house near a doorway to attract foot traffic or alert people of your event location. This sign includes a PVC graphic for each side with a protective lens that can be written on with a dry erase marker if needed, and frames snap open easily for quick interchangeability.
Name Badges
Wearing a name badge gives you the opportunity to create a personal relationship with clients or potential home buyers. Aside from adding a professional touch to your at-work attire, our name badges are customizable, long-lasting, and affordable.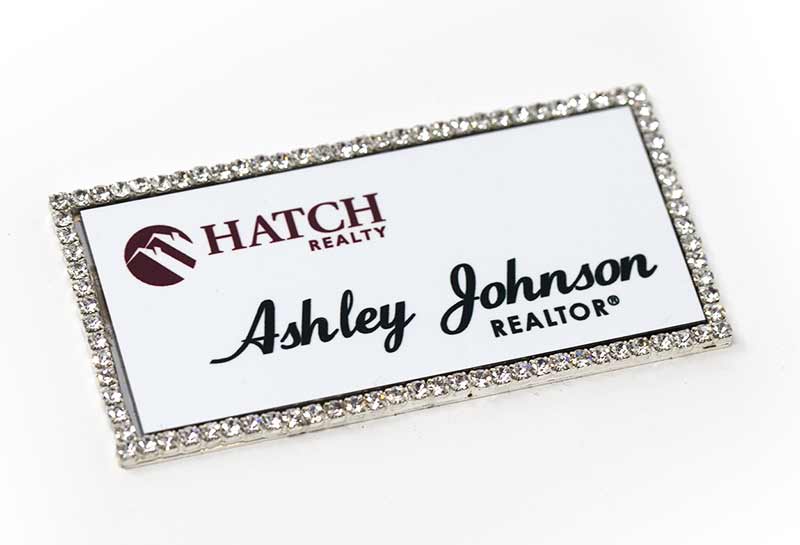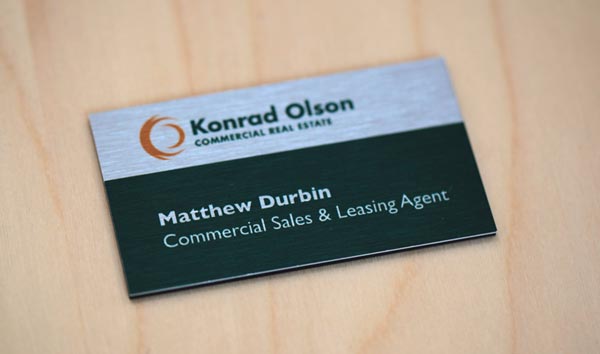 Our full color metal name badges come in virtually any size or shap you might need. Add your company logo, a magnetic or pin backing piece, and then you're good to go.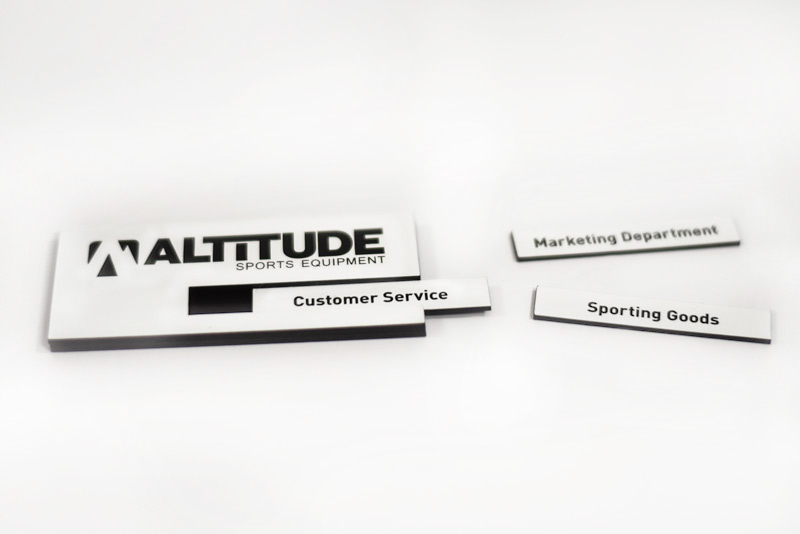 Does your business have a lot of volunteers or temporary employees that are in and out of the office? Our name tag with removeable insert is laser engraved and fully customizable.
Closing Gifts
House closings are a moment that deserves a celebration! To show your buyer some appreciation, consider a gift that they can use or display in their new home. We have plenty of keepsakes to remember the special moment by, and the effort will leave a lasting impression on your clients.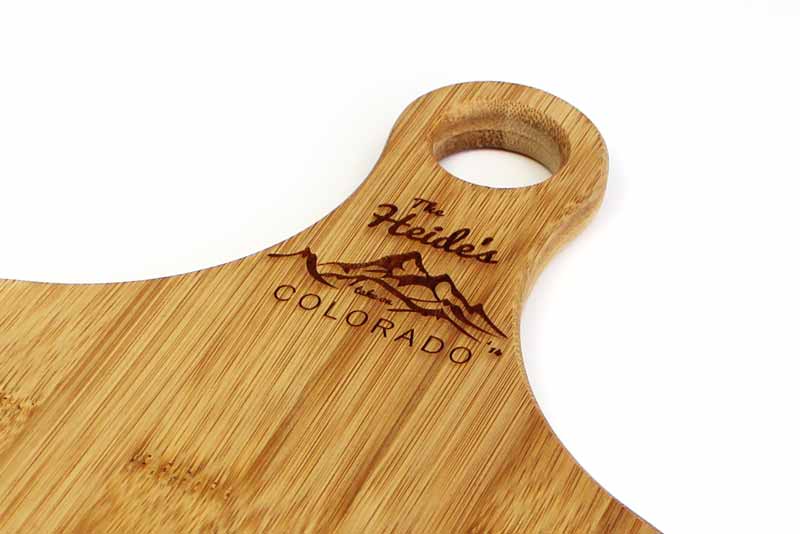 A bamboo cutting board is perfect for buyers who are looking forward to spending time together in their new kitchen. Ouc cutting boards come complete with a custom design, text, or logo at no additional charge.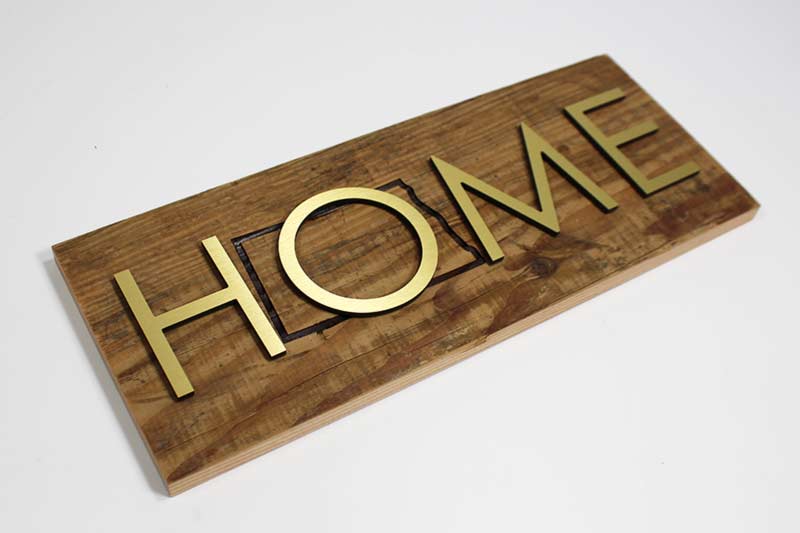 Every new home needs decoration, and this reclaimed wood dimensional home sign makes a perfect accent piece in any new home. Customers get their choice of brushed smoke aluminum, oiled bronze, or brushed light brass dimenionsal lettering on a reclaimed wood with engraved state shape of your choosing.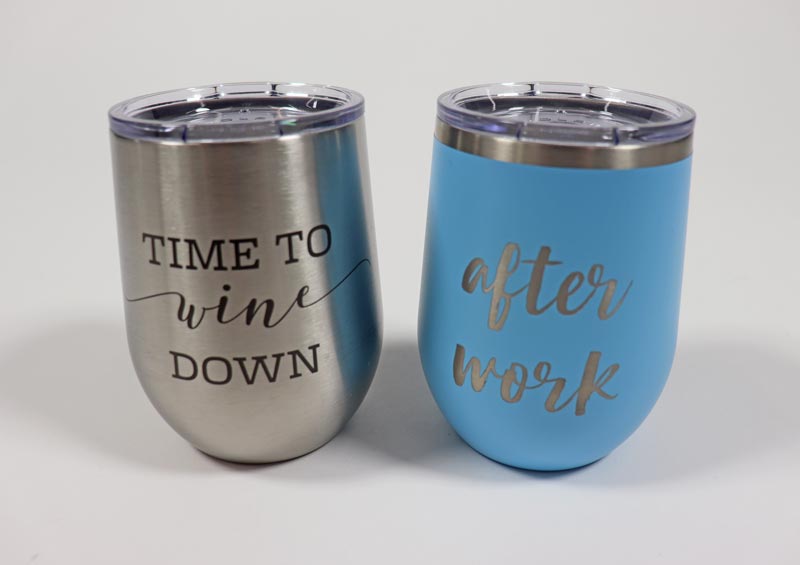 Moving is no easy feat, so after the busyness winds down and your home buyers get a chance to relax, they deserve a glass of wine! Our laser engraved wine tumblers are vaccuum insulated and ready for you to customize.
If you would like to brainstorm with our team about how we can make your real estate signage, name badges, or gifts best fit your brand, give Office Sign Company a call at
701-526-3835, or email us at service@officesigncompany.com.