This past summer, we put some reinvigorated efforts into the staging of our conference room. As our name began to spread locally, we were hosting more and more meetings in our downtown office every week, and having an impressionable conference room to host these meetings in became a necessity. So, we got to work – installing cabinetry, tidying up our shelving units, getting a new table from our friends at Finnu, and rigging up a big screen TV and computer to replace our dated projector. Through all these efforts, our hope was that clients would come in and be 'wowed' by the staging and setup inside our room. What we found, however, was that the greatest additions actually came outside the room, in the signage we chose to brand ourselves.
"Wow," prospective clients will say when they get to the door of our meeting room, "these windows are beautiful." The etched vinyl, with our reverse-weeded logo was originally added as a way to preserve a sense of privacy in our conference room. However, the fact that it doubled as a signature branding piece in our office was an undeniable benefit. Speaking of conference room signs, the slider signage certainly aren't hard on the eyes, either. Blend that with the display signs, directories, and hanging ceiling signs within our conference room, and we're pretty well-equipped. It pays to know a pretty cool company that can fabricate all of these pieces… (thanks to the awesome crew in our Production Facility)!
Research suggests that American business people host approximately 11 million meets per day, or 220 million meetings per year. Whether it's discussions on quarterly budgets, or presentations to potential clients, each impression you make in a meeting room can be a lasting one. We'd argue that having versatile conference room signs that are branded well to your business, and help inform and inspire your guests will have an incredible return on investment. When considering additions to your conference room package, here are some of the most important pieces of advice to consider:
#1: Ensure Your Conference Room is Properly Labeled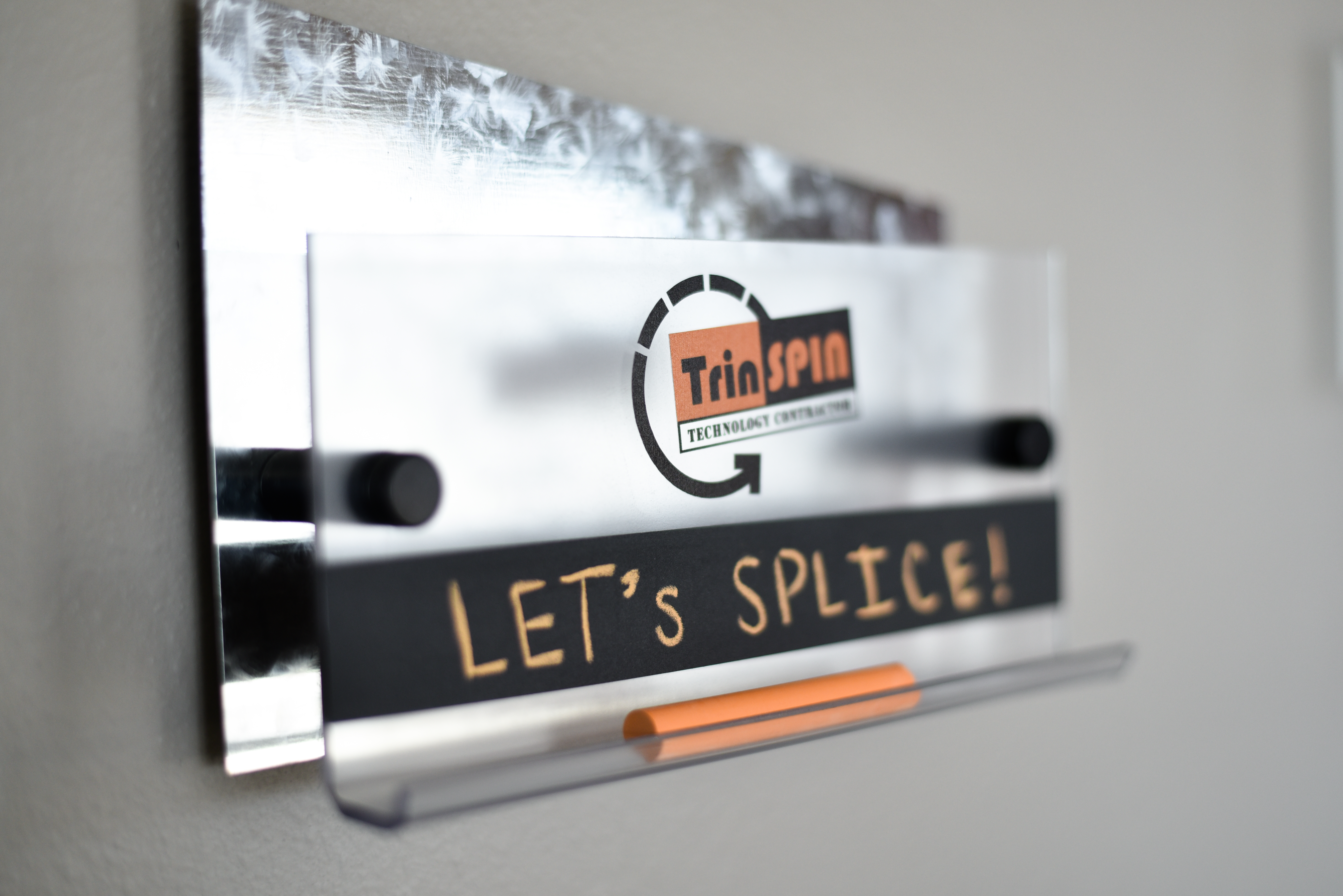 From large corporations with a vast assortment of meeting rooms, to small workshops that double their conference room with a break room, it's imperative for entities to utilize conference room signs to inform visitors where they should be meeting. Whether it's a mini door marker, an in-use slider sign, or a dry-erase sign, the effect will be the same: people will feel comfortable that they're in the right place. Remember the nightmares you used to have as a college freshman that you would walk into the wrong classroom and get called out by a professor? Amplify the horrors of that situation tenfold in a business environment. Just trust us, you'll want those rooms labeled.
#2: Show Off Your Brand or Culture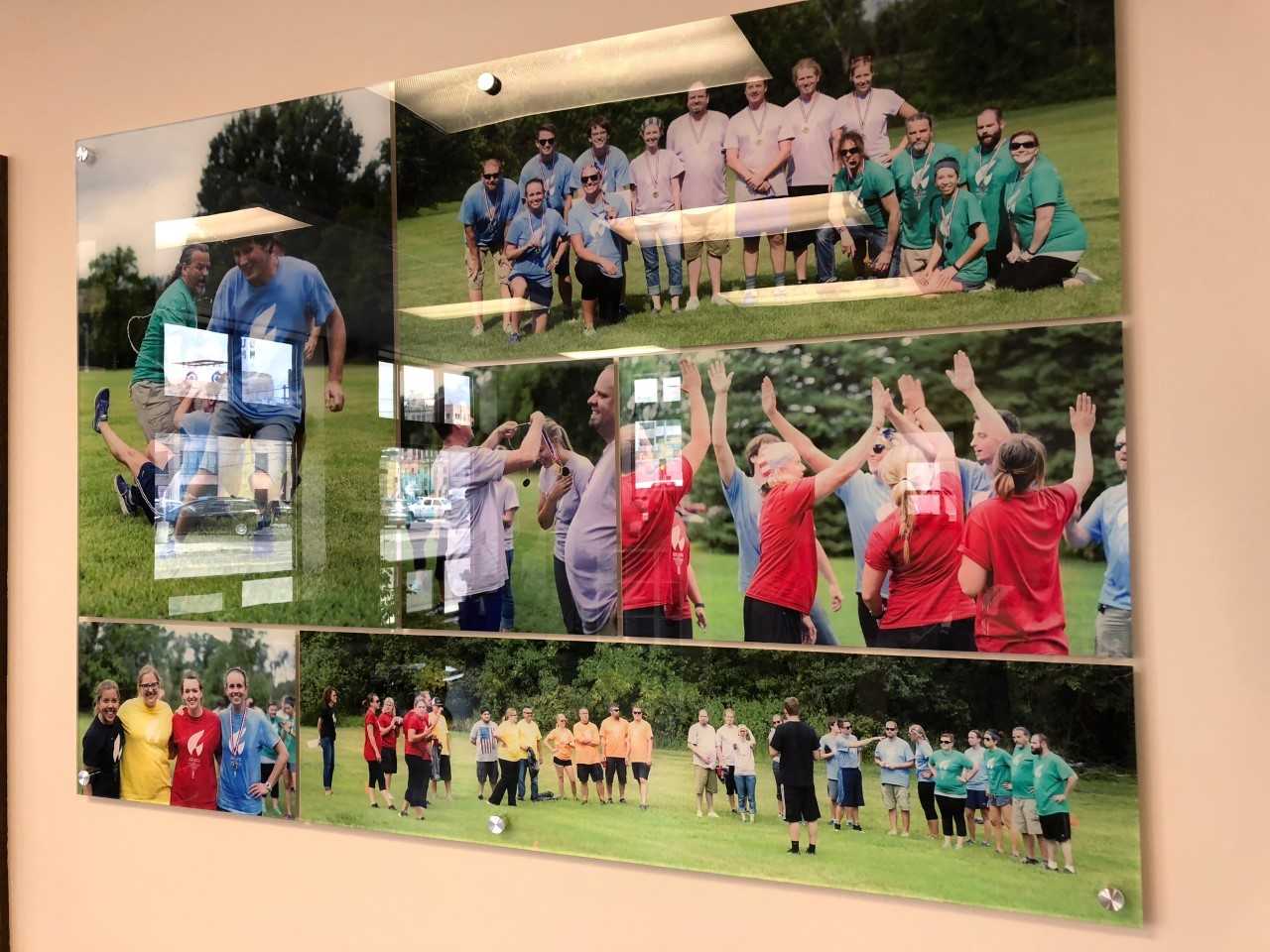 One of my favorite signs outside our conference room is this flatbed printed, clear acrylic display to commemorate our first ever OSClympics (office olympics). By proudly displaying this collage of pictures, we're able to introduce our visitors to a side of our team they might not ordinarily see. We can show off the work-hard, play-hard culture we live by, and share some fun stories from our first ever olympic games. All in all, when you're considering conference room signs, I would highly recommend splicing in a bit of fun, too, to help ignite small conversations and educate your office guests on what principles your business stands by.
#3: Slide, Don't Hide
Harsh glares and awkward feelings will be bountiful if you walk in to a meeting that's already in progress. Luckily, the advent of the "slider sign" has helped curb many incidences of double-booking meetings, and is a simple addition to your conference room signs. With all of our slider signs, you're able to write custom text such as "In-Use" or "Open", "Come In" or "Stay Out", and even "Dude, Step Away From That Door Handle Immediately" or "You're Good." We offer a variety of slider signs for your business, and stand by the guarantee that it will cut down the amount of awkward moments you endure when operating a shared conference room.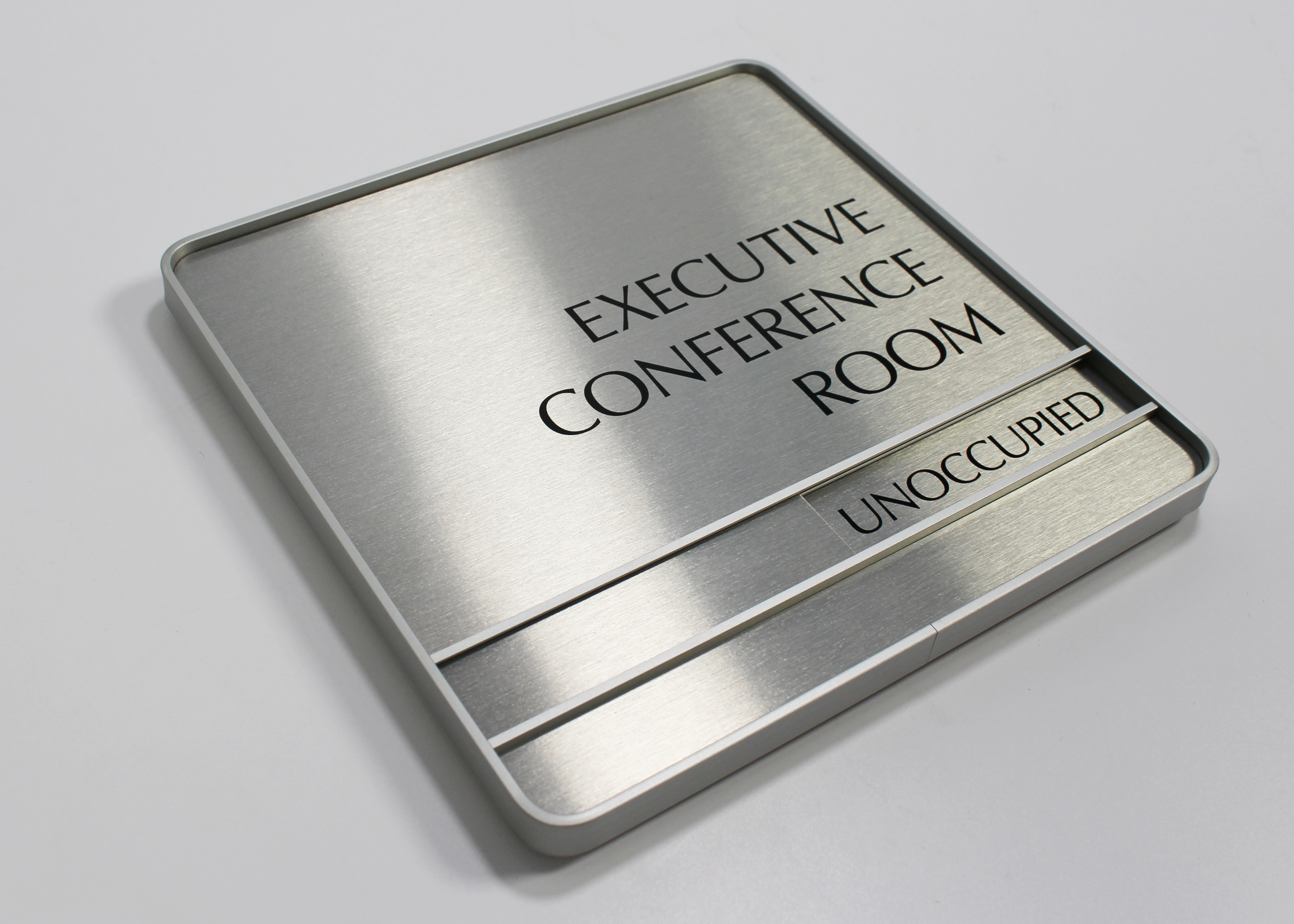 For any additional advice on the conference room signs for your office, or how to better make a favorable impression through the use of signage, please feel free to contact our talented Customer Success team by emailing service@officesigncompany.com, or calling 701-526-3835. We're honored to know that we've played a small role in helping your meetings go off without a hitch, and would welcome the opportunity to produce more signage to help you win over prospective clients!
Written by: Office Sign Company Marketing Team
Contact at: marketing@officesigncompany.com