I recently moved into a new apartment, and it's the first time that I've officially been on my own with no roommates, family members, or other to help furnish the place. Naturally, I was quite lost. I perused Wayfair for a few pieces, frequented the Moorhead Target store, and got some help with plant advice from some nice ladies at a local nursery. Throughout it all, however, I found myself lacking the creative vision to decorate my new home to the extent I wanted to. I was feeling uninspired, and relied on numerous sources to guide me in the right direction.
On a grander scale, equipping one's workplace (whether new, or remodeled) can be an extremely daunting task. You have to pick furniture with ergonomic considerations, wall decor that is in-line with your company's brand, and technology/hardware that you hope won't become obsolete too quickly. And on top of all of that – you also have to find a way to fill your building with signage to help guide and direct visitors through your office. The amount of times I've heard "I don't know what I'm doing" from purchasing agents at client companies who are looking for office signs is immeasurable. They, like me, may be a bit uninspired when it comes to one of the largest purchasing decisions they'll make for their new space.
Sometimes, you just need a little Signspiration.
The Planning Phase
You've got your CEO in your ear, time's running out, and your sign company is waiting for an answer. What do you do, when your back is against the wall and you need to get your signs in before you can receive the keys to your new building? Cut out the background noise, and just focus on a few key steps (outlined below):
Step 1: Create a Sign Schedule. If you have a construction crew or architects that are accustomed to the sign process, this will be even easier. Essentially, you'll want to create a list (the "schedule") of all of the signs you may need in your office. Begin with the door signs. You'll want door markers, or ADA braille signs outside virtually every room in your building. After identifying the door signs, you can move into the hallways: what directional wayfinding signs will you need to help guide individuals through your building? Directories, hanging ceiling signs, and projecting signs are a great way to start. Finally, you can focus on the wants. These are the signs that won't be required to receive permitting to your building or to guide people through your office, but rather will be signs that can help brand your business. Here, you're looking at dimensional lobby signs, window vinyl, wall graphics, and more. Organize your sign schedule by floor/elevation for ease, and your sign company will LOVE YOU for going the extra mile. (P.s., most sign companies are also willing to develop a recommended sign schedule for you if you simply pass along blueprints).
Step 2: Develop a Budget. Now that you've identified the list of needs for your signage, you have the ability to start attaching projected dollar values to your schedule. Make sure to leave some extra room for the sign installation expense, which typically will range from $75-$250/hr. depending on the company you choose to go with and the rigor of the work at hand. The budget, along with the sign schedule, will help shape a lot of the next decisions to come.
Step 3: Find some Signspiration. With a budget and sign schedule in hand, you have all you need to start looking for some inspirations in your signage! Thus begins the fun process (are you having fun, yet?).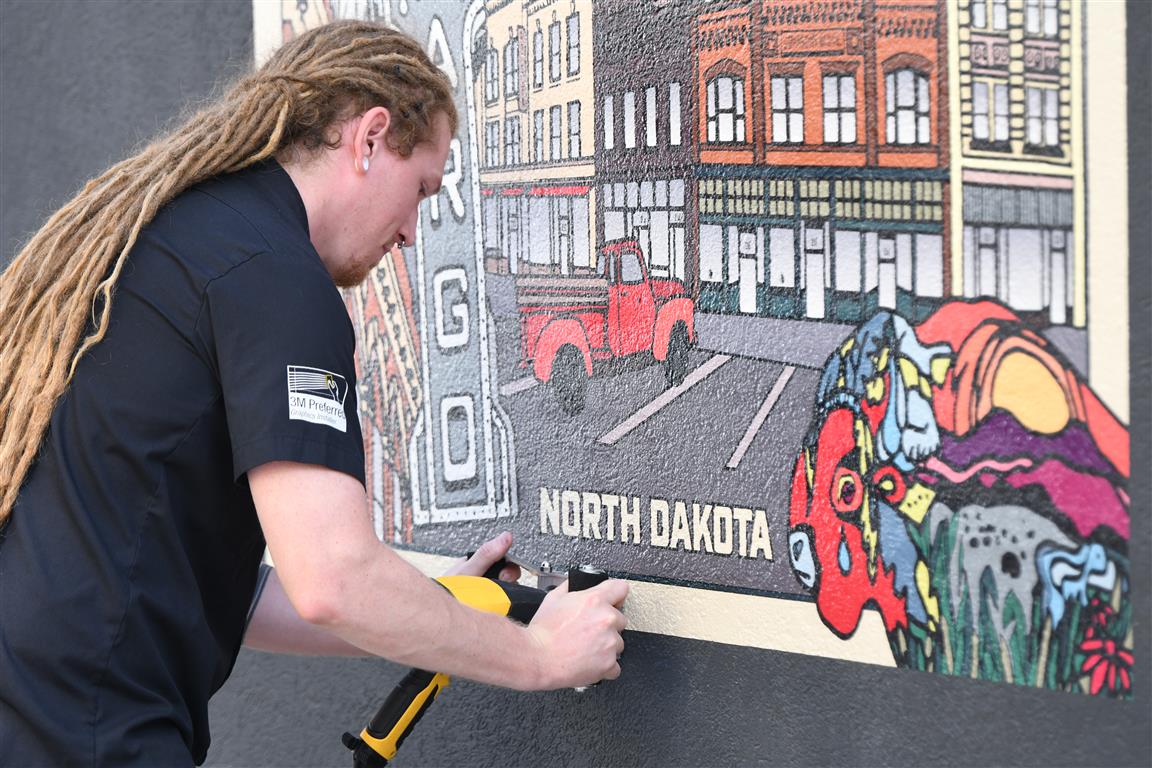 Getting Signspired.
My mom once told me that you can find tidbits of inspiration in anything. I agree! Even the aesthetically unappealing things can serve as inspiration as to what not to do. When you approach the process of looking for new signs, make sure that you are (a) considering your brand, (b) staying within your means, and (c) making something your own. Though the easy route may be to see what other companies have done, and copy the style to a t, you'll find a greater sense of accomplishment in being able to emulate other styles but add your own twist. OR, even consider starting from scratch. The possibilities are anything but finite when it comes to fabricating your signage. The following are some preliminary sources for where you can go to find your signspiration:
Pinterest. I knocked Pinterest for YEARS, thinking it was simply a place where people would go to find recipes that never taste as good as they look. Though I still can't make my penne paste dishes look quite as appetizing as the photos on Pinterest, I've found that its a fantastic source for Signspiration over the last few years. You'll get to look at how other companies are outfitting their offices, learn more about particular substrates and sign styles, and be able to build up a collection of images that can be passed along to your sign company or interior designer to serve as a grounds for future projects. My advice: create a board and get to pinning any wall signs, vinyl wraps, and desk signage that would appeal to you in your new or remodeled office!
Gallery Pages. Most sign companies – whether e-commerce or local – will maintain some online portfolio or sign gallery of previous work. This will help you get an idea for what their fabrication capabilities are, and how talented their graphic design team may be. This will be inspiring to you because it can help you begin to envision how this prospective sign company will be able to work with your brand, and tailor products for your workplace. If a company doesn't have a gallery or isn't willing to share imagery from previous projects: run.
Leveraging Outside Help. If it's simply too much for you to worry about, and you'd rather just work on the approval end and not the planning end – there's nothing wrong with that! Reach out to an interior design firm, a branding or creative agency, or the graphic design department of a sign company directly. There are numerous routes for help and a lot of talented people who will certainly aide in the signspiration process!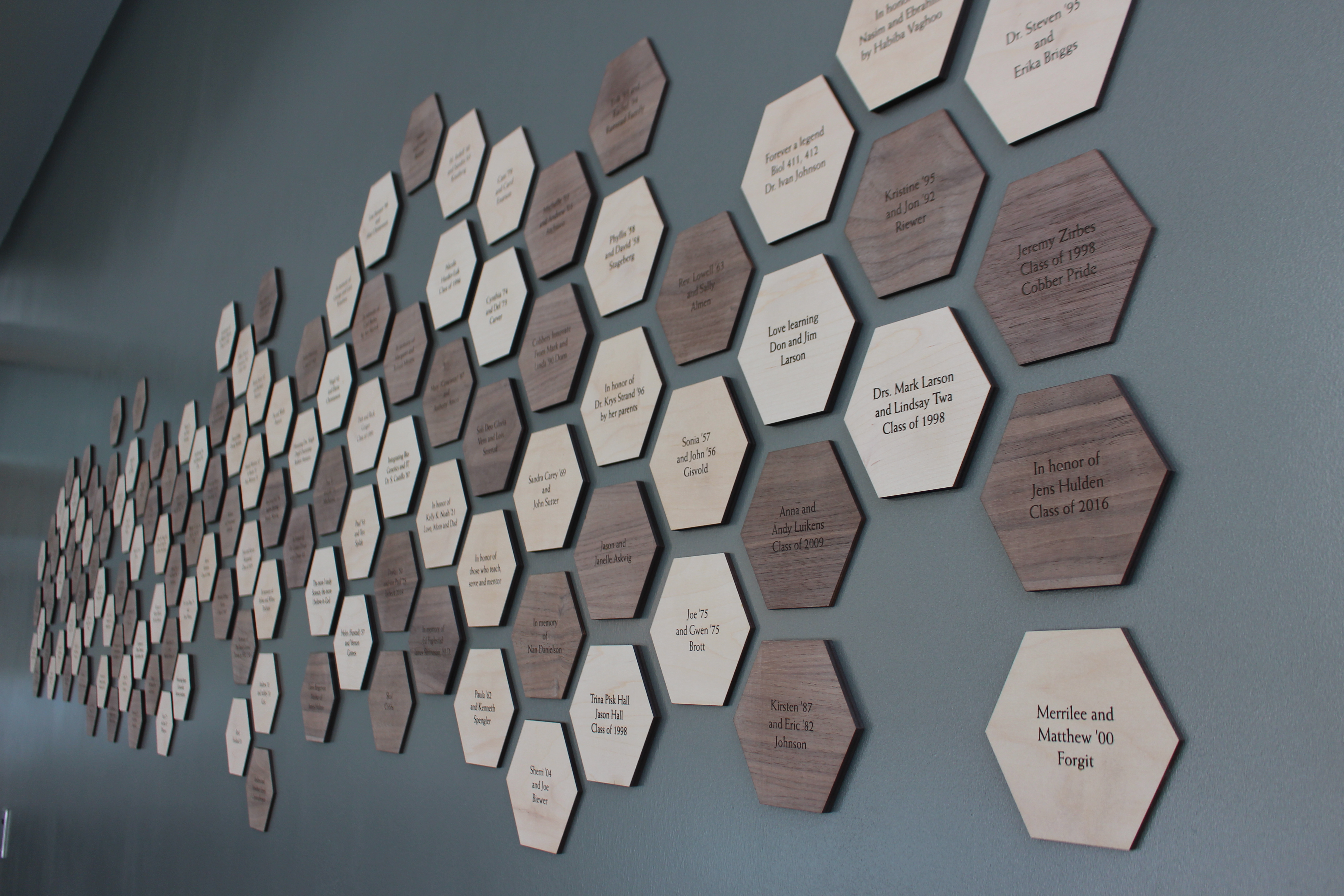 Whether your project is large or small, we'd love to help you get signspired by the awesome customer service, quality products, and creative graphic design offered by Office Sign Company. Give us a holler today at 701-526-3835 or by emailing us at service@officesigncompany.com! Thank you for reading!
Written by: Jack Yakowicz
Contact at: jack@officesigncompany.com