You're probably wondering how we got here.
What prompted us to buy lingerie that could fit a restroom sign, and why did we slide a pair of boxers on the bottom of a sample directory? What kind of weird stuff goes on in the marketing department of Office Sign Company?
(psst..Is it just me, or is that bamboo looking pretty irresistible?)
Okay, enough of the weirdness. The above photo is a look behind the scenes of the shooting of our new digital ad that will be displayed in the bathrooms at a variety of area establishments over the next few months. We've never made bathroom ads before, nor ads that would be visible only at bars. So, we decided to aim for a little bit weirder than normal. I promise, no office signs were harmed in the shooting of these photos. And I should probably add some context by showing the actual ad (below):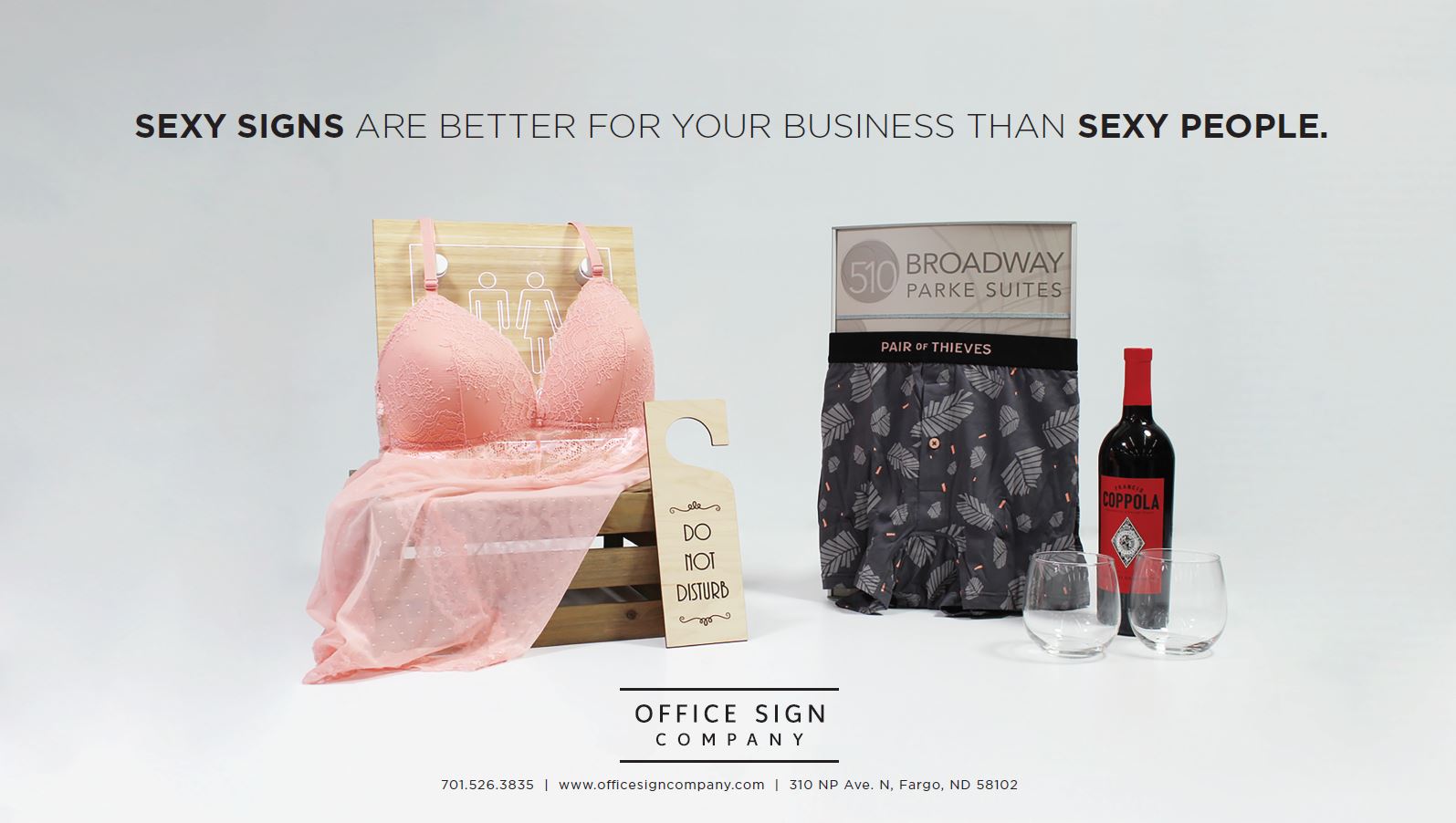 Though I've always favored advertisements that aim for emotional appeal, it's no secret than much of the advertising industry still believes sex sells. Whether it's the scantily clad models in commercials during Sunday Night Football, or the half-naked Fabio riding a horse in the recent Cosmo magazine, we're constantly being inundated with these messages. And businesses still believe that this is the way to sell their product, and position their brand. We beg to differ.
Research suggests that one of the best investments you can make for your business is its signage; whereas sex? Well, a little less successful.
In fact, a 2017 study led by John Wirtz of the University of Illinois found that "not only were study participants no more likely to remember the brands featured in ads with sexual appeals, they were more likely to have a negative attitude towards those brands." Furhtermore, Wirtz explains "we found literally zero effect on participants' intention to buy products in ads with a sexual appeal… this assumption that sex sells – well, no, according to our study, it doesn't." Compare that with the FedEx-commissioned study through Ketchum Global that indicated 68% of customer believe a store's sign is a reliable indicator of the store's excellence of product or service. The same FedEx study also found that 76% of consumers have chosen to enter a store they had never before visited based purely on its signage.
If earning revenue is the goal then signs are, indeed, quite sexy.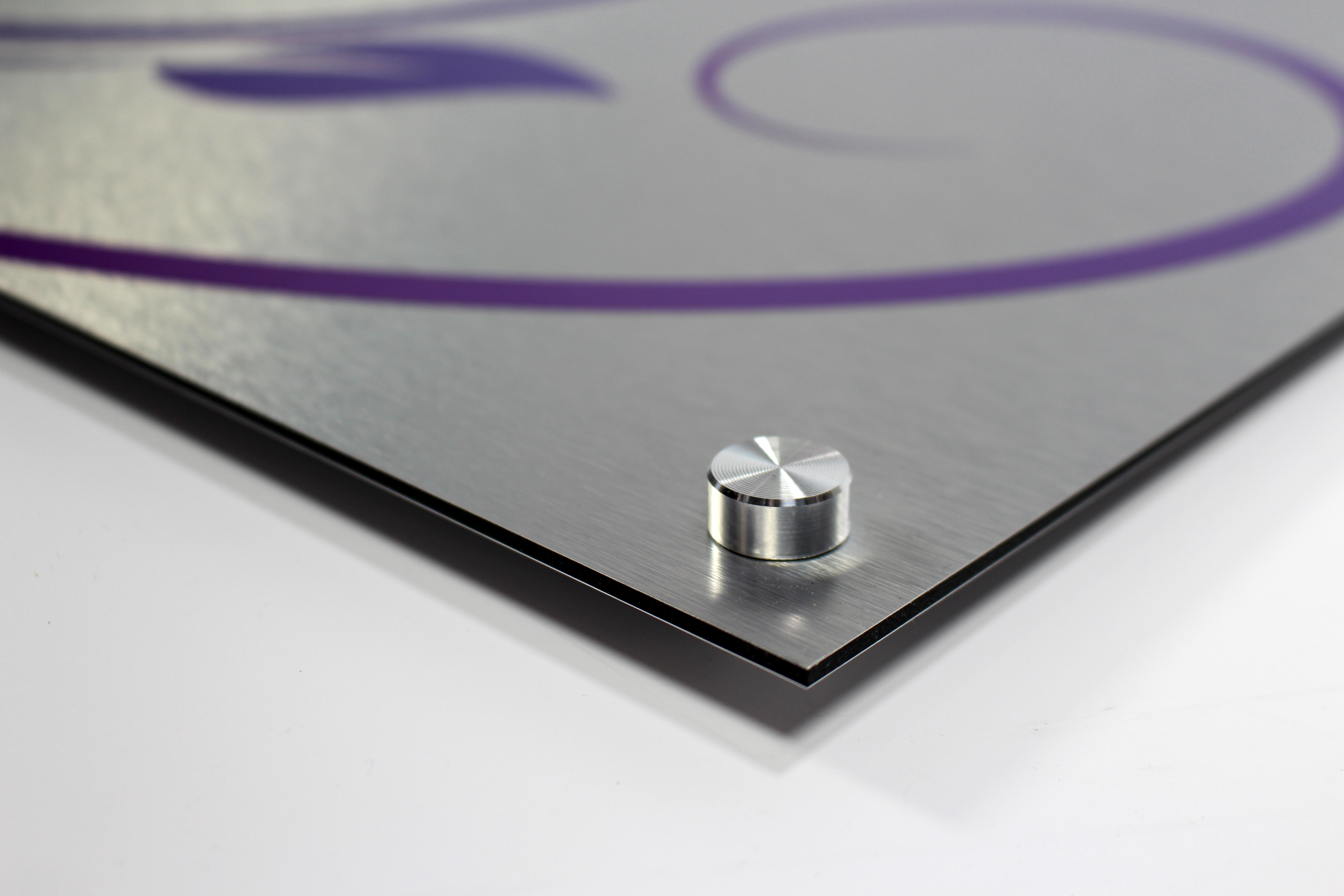 Though every advertisement has its fair share of hyperbole – and yes, we still had to throw on the sexy underwear to grab your attention – it's my honest opinion that your better off spending your dollars on signage than sexy endorsements. Not only do you position your brand as a highly-reputable business and invite prospective customers into your office, but, hell… a nice sign ain't too bad looking either.
If you're interested in learning more about any of our office sign products, we'd love to have a conversation with you! With our free digital proofing, industry-leading turnaround time, and ability to personalize/customize everything we make, I have no doubt our team can make you a sexy new sign! Reference you read this blog, and receive 10% off your first order! Thanks for the read.
Written By: Jack Yakowicz
Contact at  jack@officesigncompany.com
701-526-3836