Today there was no lit torch to begin the Office Sign Company Olympics – However, today marked a day of figuratively, if not a literal passing of the torch to the team at Office Sign Company. What I'm trying to say is I'm proud and full of gratitude, towards an incredible team that I get to work with every day.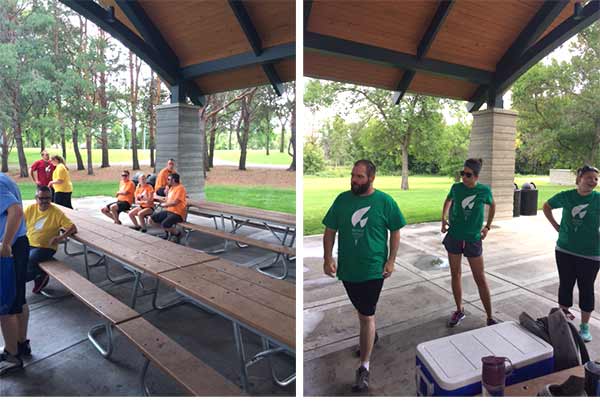 What am I grateful for? The entire team worked very hard catching up and completing client orders, so we could enjoy an afternoon together. With color coordinated team shirts, we challenged each other in our first Office Olympics. A large part of my gratitude stems from a brilliant team that planned and coordinated the event – a FUN event.
I'm thankful for a team that embraces culture, and helps shape what I consider a rare company culture we have at Office Sign Company. So, on days when even the CEO thinks he's too busy – the team steps in and forces us all to spend some time together and have a great time.
Even with the fear of sounding cliche, I appreciate the fact that the team at Office Sign Company knows how to work hard – and today we played hard.
And congratulations the the Purple team today for taking home the Gold! (wink)
Here's to you team yellow, orange, blue, purple, green, red and black – the greatest team in Fargo. Thank you.