Hello everyone, it's the CEO talking today. As always I'll try and hide a coupon code in my Blog post today. Let's see if I even remember this by the time I'm done writing.  Hopefully I do not mention too much redundant Company information, but that's always the risk when you hear from the Boss.
So let's talk Office Signs – Does your business have great office signs? (You can order great office signs from us here) What makes a great office sign? At Office Sign Company we try to answer this every day, by not only continually creating new signs, but listening to and fabricating custom signs to our customers requests and specifications. Check out this great wall mural signage we installed just yesterday:
Let's talk about 15% off your next sign order – Simply mention to our Service team that you read about the CEO (Ryan M. Fritz) writing on the blog and we will share a custom coupon code for you, or we can even enter your order for you. You have to call or email – (701) 526-3835. If you mention he is one of the greatest bosses in the Midwest, we may be able to get you a 20% off coupon on your entire sign order, including Free Shipping.
So I wanted to share a new line of cool Recycling Signs that haven't even hit our production floor yet. But you can still order when inspiration strikes by viewing this excellent sign product.
Warning, my coffee is starting to wear off…So, you're looking for signage, great signage – Let us help. We have the best Service in the Nation, I'll bet on that. Great work to Kaley and her team. Click on the links above to get started.
So to answer the question, what makes a great office? You do, our customer. And we do, a team I'm blessed to have to make some of the greatest signs and name badges in the USA (and so much more!).
Let me end with a pic of some of the crew bowling together the other night. Sadly, half of the people bowling that night ended up with a terrible cold. I don't often let this crew know how much I appreciate them.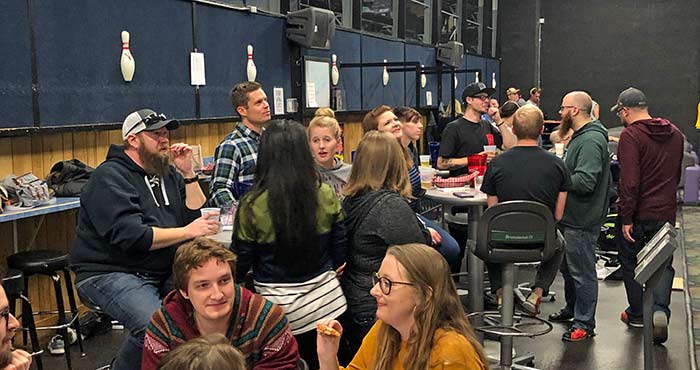 You may have heard this already, that Office Sign Company was recognized by the ND Council on the Arts, for all the support we extend into our community – we we're recognized as a 2019 recipient of the 2019 Governor's Awards for the Arts.  We couldn't have done this without our VP Jack Yakowicz, and those connecting us to the vibrant art community in Fargo, ND.
Here is my biggest fan, attending the 2019 Governor's Awards Event with me in Bismarck, ND.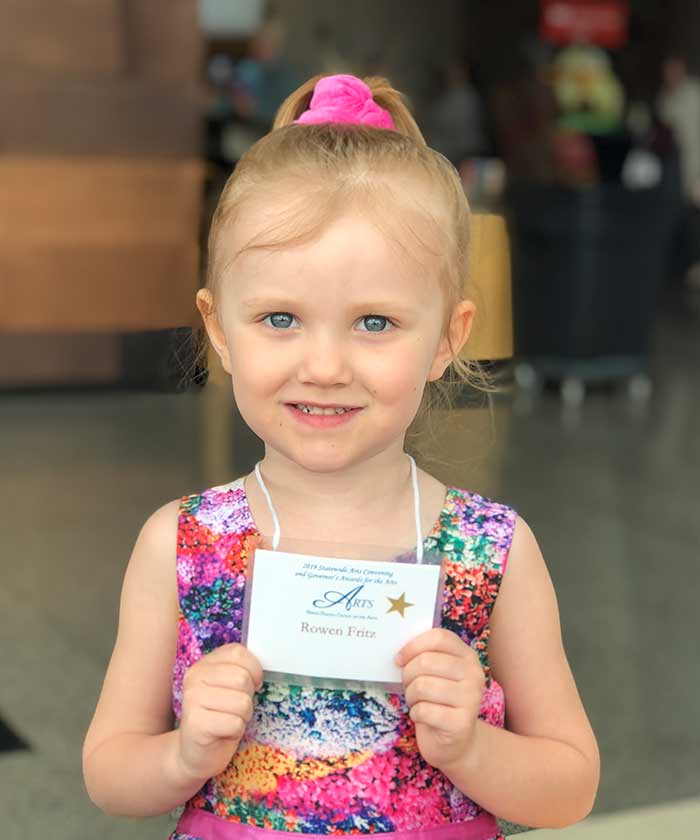 and one more thing…we were recognized as North Dakota's Best Rated Sign Company, so what are you waiting for, let us help you with your next sign project, large or small we do not turn away any sign request.  Thank you,
Ryan M. Fritz
CEO
Office Sign Company