Dear Reader,
I decided to take some time today to hijack the OSC blog and write a little post about my experience in working for Office Sign Company, and namely, what it means to make office signs for the great community of Fargo, North Dakota.
When I first started working for Office Sign Company, I knew little to nothing about door signs, desktop nameplates, or vinyl lettering. Fast forward 18 months and I'm spewing out knowledge about dimensional acrylic lettering on polymetal and curved ADA-compliant restroom signage left and right. My girlfriend actually hates going out to dinner with me, because I'm always picking at the 2nd surface frosted decals on windows, or questioning the type of print/engraving on the menus. (Is that enough backlinking for you, Ryan?)
The sign industry consumes one's life because signage is literally everywhere. THAT is the one thing that I love best about working for a sign company in downtown Fargo – I see the fruits of my labor every day when I drive around town. Whether it be visiting my favorite coffee shop and admiring the wood sign we created for them, seeing one of the vehicles we wrapped parked in a lot, or even holding a honey bottle in the grocery store and recognizing the label we printed for them. It's rare for me to traverse the F-M area without seeing something Office Sign Company has made (and I LOVE that). I take great pride in the work that our company puts out, which makes it that much easier to market/sell for this entity. If you see me picking at the vinyl on your window in downtown Fargo, just take it as a sign of admiration. I'm proud to have had the opportunity to work with a variety of you great Fargoans. Here's just a few of my favorite works I've been involved with…
Fargo Monthly's 2016 Flavor Awards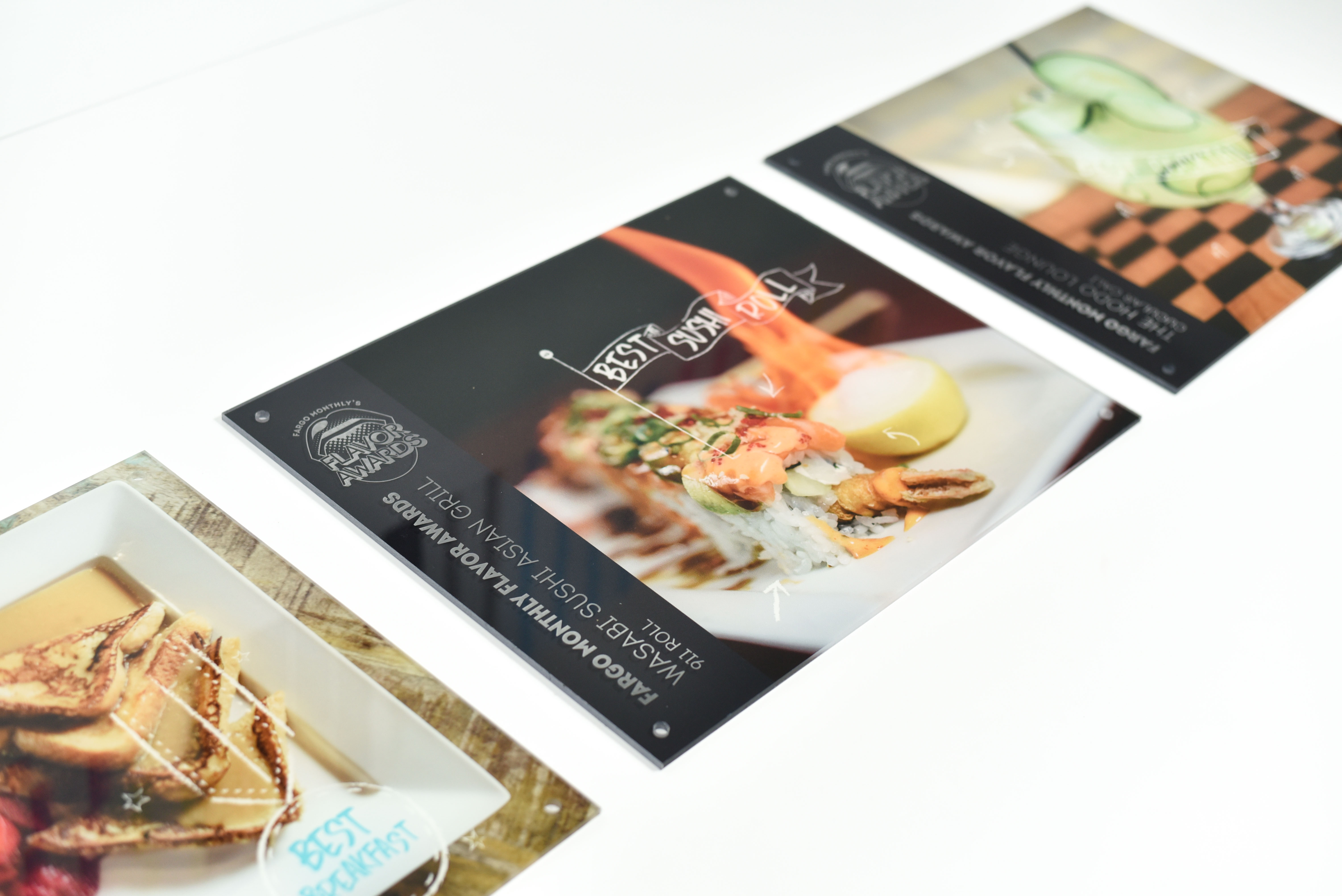 TEDxFargo's Window Graphics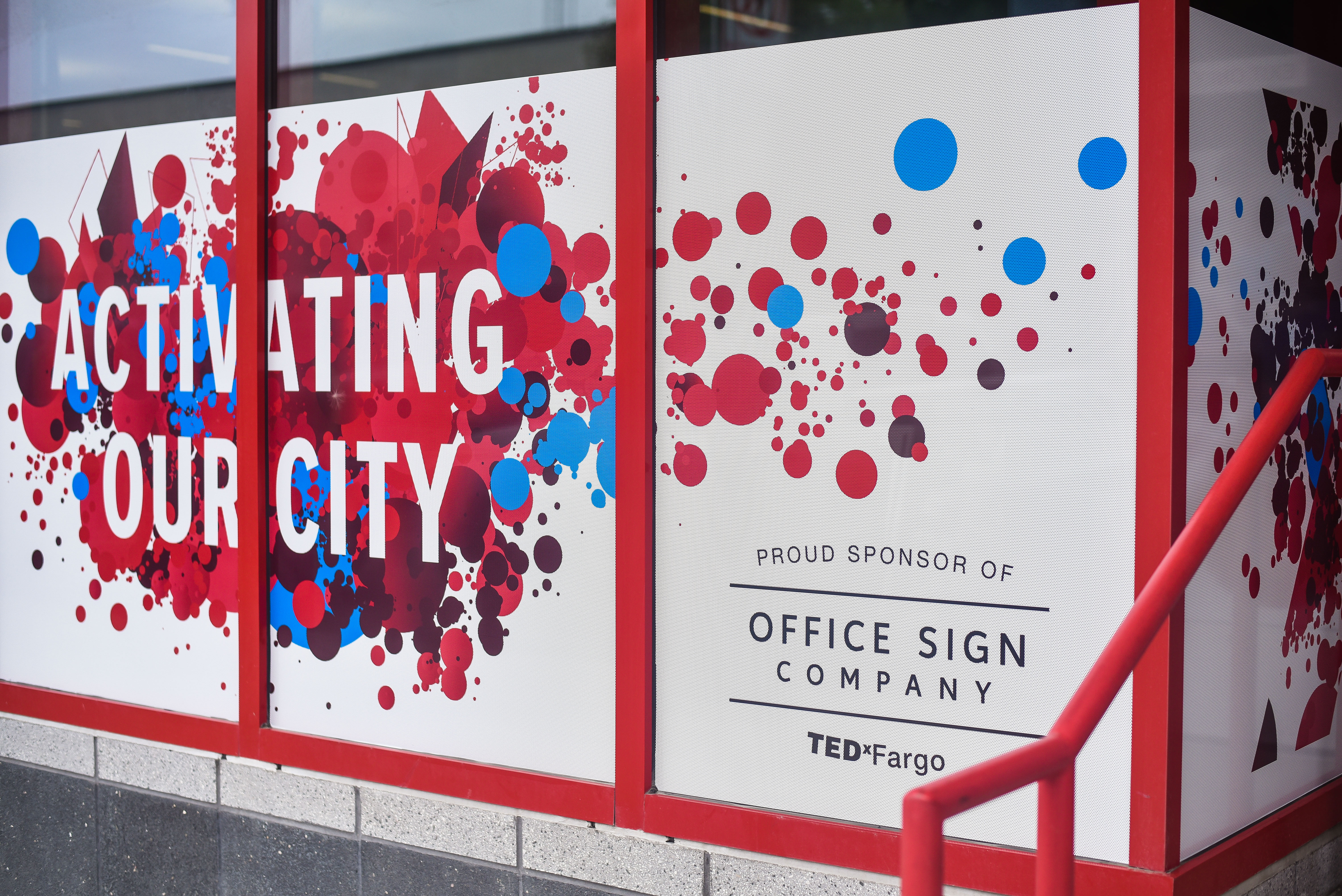 Myriad Motorsport's Bus Wrap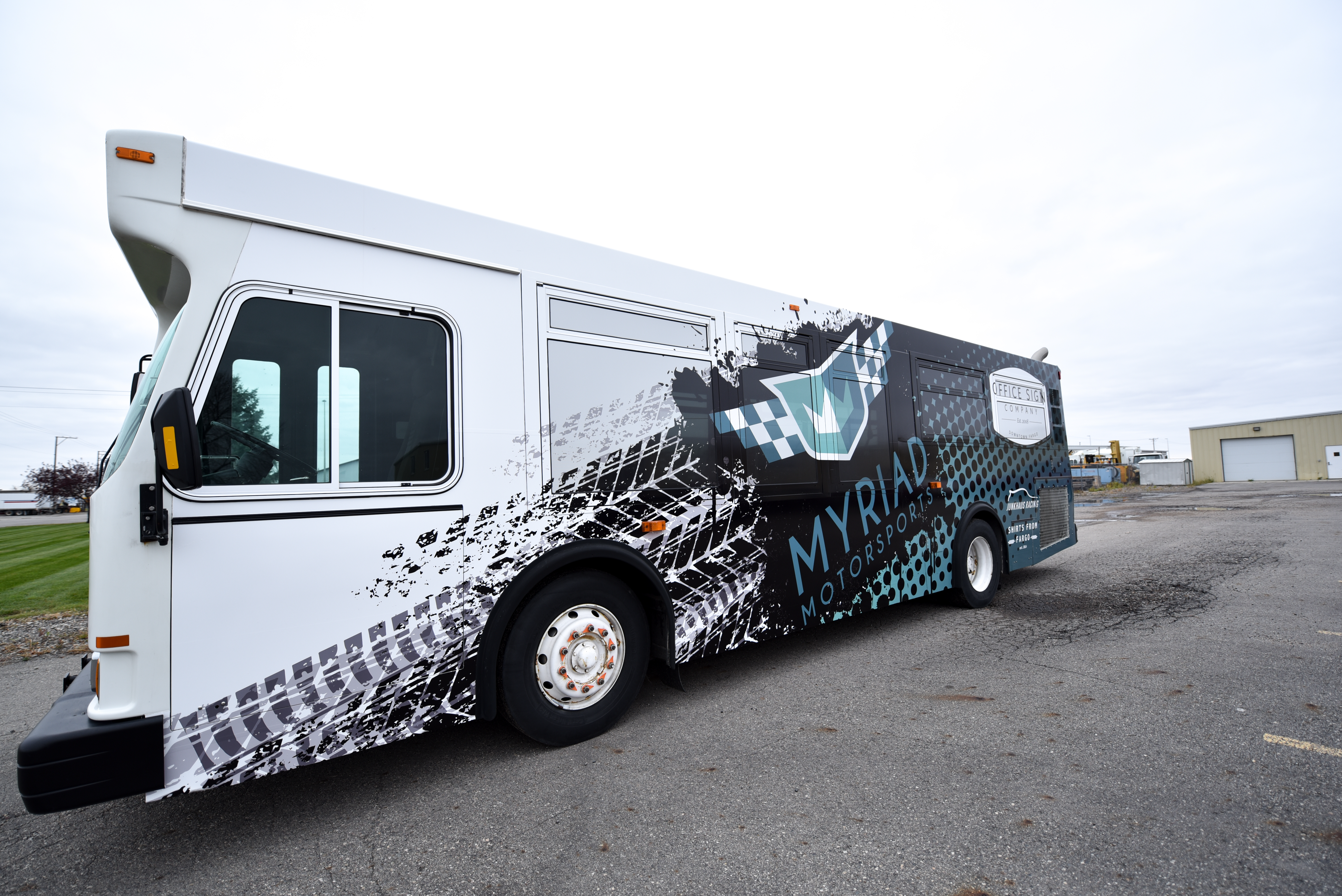 Zorbaz Bizonation Signs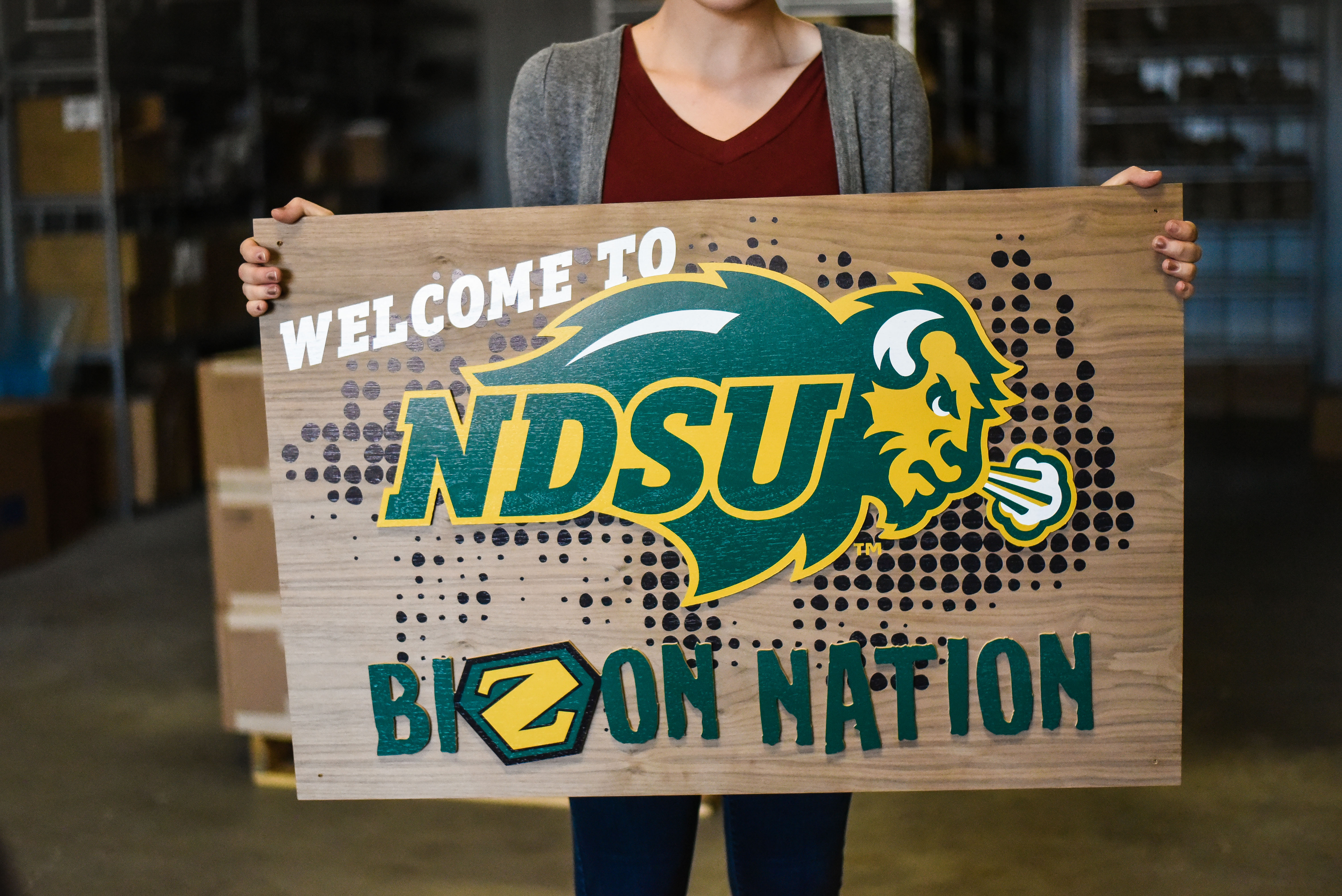 TEDxConcordia's Window Vinyl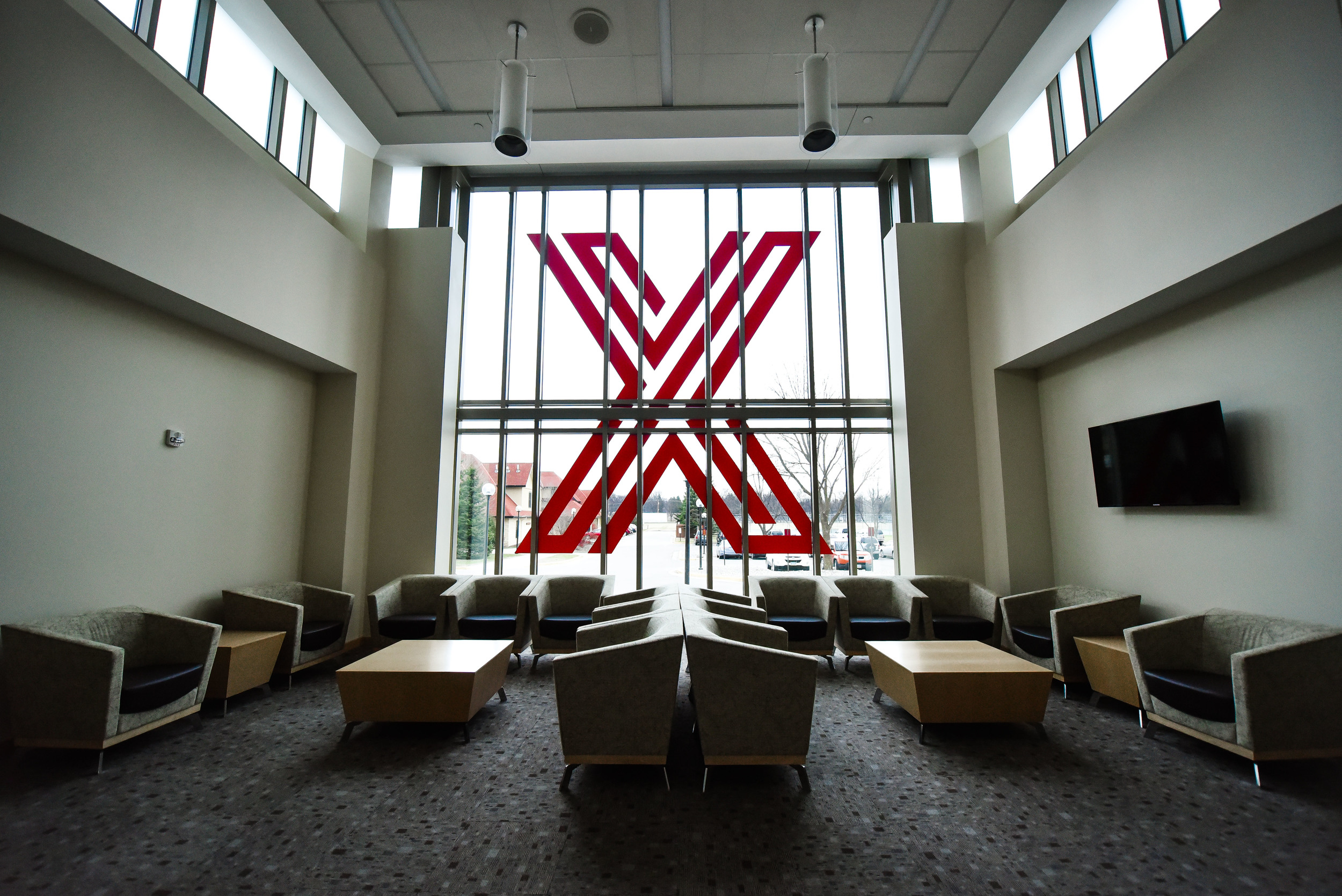 Of course, our own Garage Door Wrap…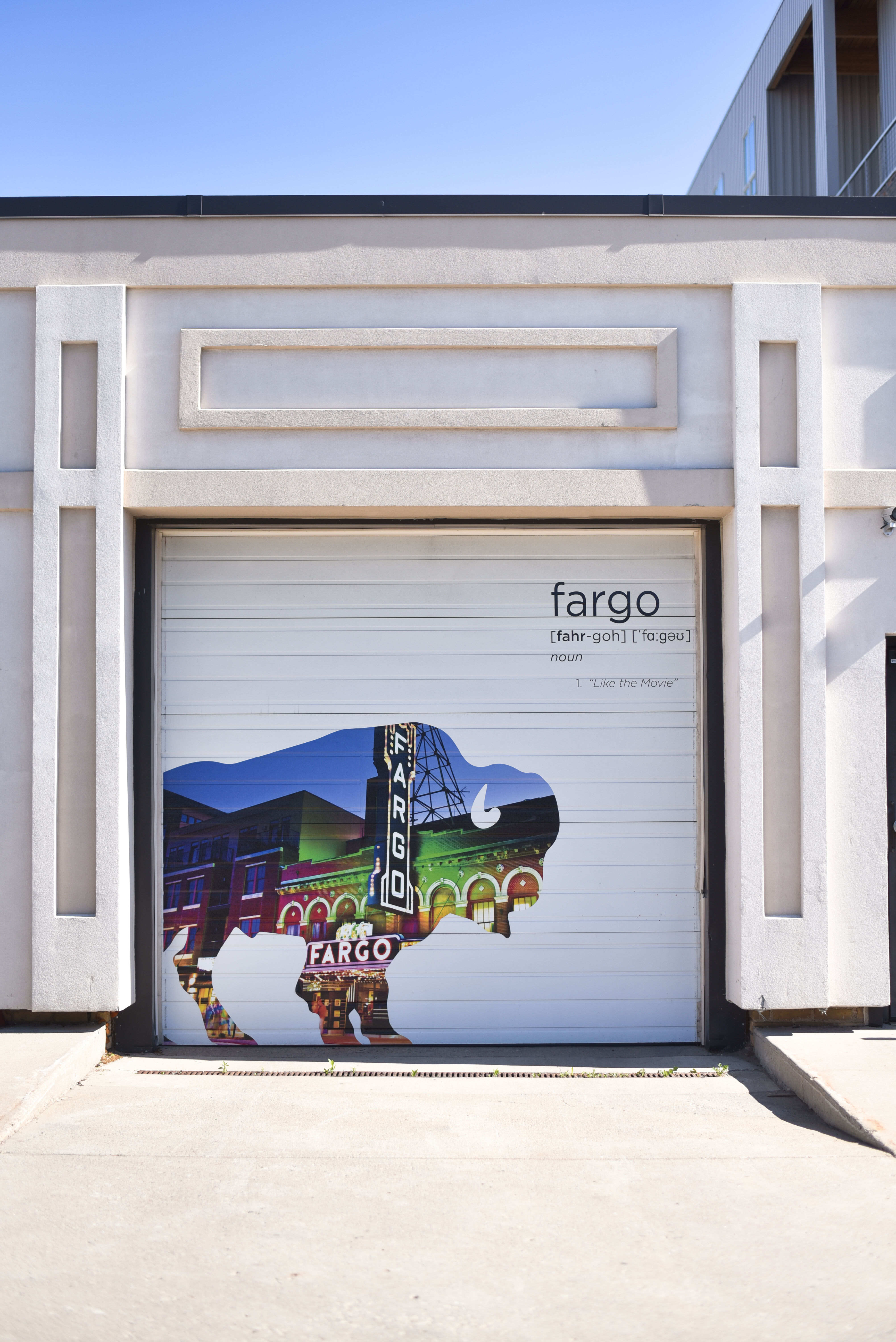 Every day I get to see these, and numerous other examples of our work around town, I feel honored to work with such a great group of designers and manufacturers who can turn my customer's ideas into a reality. It truly is a special team to be apart of.
If you're in Fargo and wondering how you can get this great team to work on your next project…
Contact jack@officesigncompany.com or call us at 701-526-3835. We'd love to get to work for you today!