I'd like to begin this post with an apology for the lack of action we've put into this WordPress over the past few months. Between the remodel in our downtown office, a summer that has seen us hit historic sales highs, and a plethora of community partnerships, both Ryan and myself have been sidelined from keeping this blog page going over the summer (but our Blogger page is still poppin', if you're looking for fresh content).
Over the course of time, I've ran into multiple clients and friends in the community who have expressed a bit of confusion when it comes to the organizational structure of Office Sign Company.
Wait, so you guys have Fargo Stuff now, too?
Dude, I saw you at the street fair… but it wasn't for Office Sign Company. Do you have a new job?
Did I see that there's a trophy shop at your business address, too?
Okay, let me explain.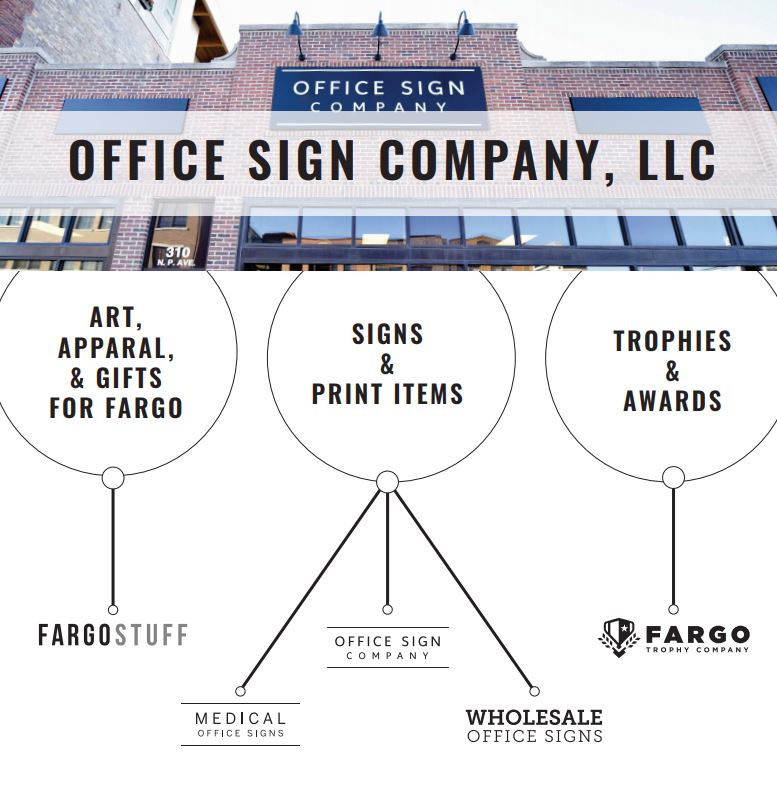 Office Sign Company, LLC operates as the parent company for 5 different brands/websites (and possibly more to come!). Office Sign Company, LLC (okay, I'm sick of writing ",LLC", so from here out – this will just be called Office Sign Company or OSC) currently employs a staff of 40 individuals across the following five departments:
 Customer Service
Art
Production
Marketing
Web
Though we started in 2008 with a sole proprietor operating from his basement, today we have two facilities and over 27,000 combined square feet of operating space in Fargo, North Dakota (our Production Facility in the industrial park and our Downtown Office at 310 NP Ave). Culture is king at OSC, and we take great pride in our hiring of outstanding employees who help foster the growth of Office Sign Company every day. We definitely try to mix in some fun, too (as seen below).




Rather than separating the work off between employees and brands, every one of our employees who is employed by Office Sign Company contributes to all five sister brands. The same machinery that we use to fabricate signs can also be used for trophies, apparel, and gifts, the same creative team that markets and promotes our big brand also works on our smaller brands, and the same friendly customer service staff and creative art department lends a hand in every one of our divisions. So, if you worked with an account manager who was representing Office Sign Company, they could also help you place an order for some shirts on FargoStuff.com. We find that allowing our employees to interact with every brand we operate ensures that the quality of our work, and passion behind our websites, can both flourish.
So, what's the difference between these brands?
Below is some helpful information related to each brand that will help you identify what each brand specializes in, so as to help guide you the direction you need to be when interacting with OSC.

Brand Name: Office Sign Company
Established In: 2008
Website: officesigncompany.com
Contact: service@officesigncompany.com
Summary: Office Sign Company is a full-service manufacturer and retailer of custom print products geared for corporate entities, specializing in interior office signs.
Products We Sell: conference room signs, door signs, wall signs, nameplates, restroom signs, corridor flags, directories, ADA braille signs, floor signs, insert signs, window signs, ceiling signs, wayfinding signs, illuminated signs, badges/name tags, custom engravings and sandblasting, mugs, coasters, wood prints, stickers & decals, stamps, labels, portfolios, both cut and printed vinyl, etched or frosted vinyl, vehicle wraps and lettering, vinyl overlays, durasol inserts / posters, translucent and reflective vinyl, trade show booths, display systems, retractable banner stands, vinyl banners, corrugated yard signs, real estate/open house signs, hanging retail signs, HD prints on foamcore, HD prints on metal, HD prints on acrylic, HD prints on canvas, HD prints on paper/posters, and way way more.
Note from an OSC Employee: Office Sign Company is the first brand that CEO Ryan Fritz launched, and is easily our busiest, and most important. OfficeSignCompany.com is among the top ranking online sign retailers, and approximately 80% of our business comes from national clients who visit our website (although, we continually our growing our local audience, too). Year after year, we add more sign-making equipment in-house because we want to be able to do EVERYTHING that a customer asks us. Between our top-notch customer service team, our creative group of designers, and our quality-crazed production staff, we feel like we are the best signmakers in the world. We'd love to have you give us a chance!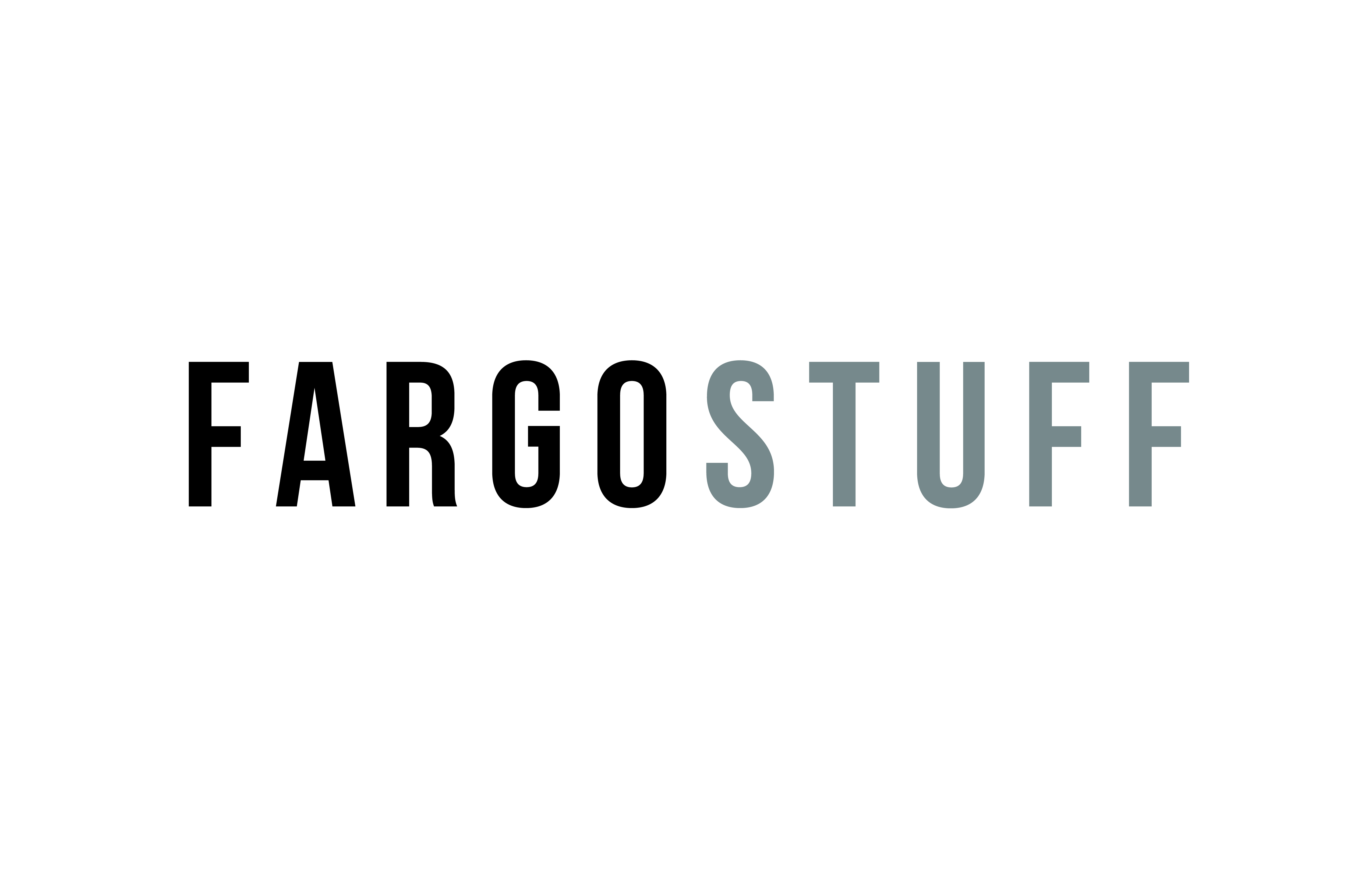 Brand Name: Fargo Stuff
Established In: 2006 (but Office Sign Company didn't take over until 2016)
Website: fargostuff.com
Contact: service@fargostuff.com
Summary: Fargo Stuff is a premier ecommerce brand located in downtown Fargo, with a passion for providing unique art, apparel, and gifts that exemplify the quality of our city.
Products We Sell: Fargo shirts, Fargo sweatshirts, Fargo baby onesies, Fargo hats, Fargo mugs, Fargo coaster sets, Fargo pint glasses, Fargo wine glasses, Fargo shot glasses, Fargo flavors & foods, Fargo gift baskets, Fargo posters, Fargo magnets, Fargo buttons, Fargo note cards, Fargo post cards, Fargo home decor items, Fargo signs, Fargo artwork, Fargo prints on metal, wood, and foam core, NDSU Bison merchandise, and a lot more FARGO STUFF.
Note from an OSC Employee: We purchased Fargo Stuff from Pete and Jill Christopher in the late spring of 2016, and spent the summer rebranding and replatforming the brand before going live in October 2016. Since then, we've been able to get our products in some new stores (Fowlers, Red Silo, Visitors Center, Unglued), and also built a showroom in our downtown Office Sign Company location. Getting solid advice from both the previous owners and the brand's founder (John Borge), we laser-focused on three main areas: art, apparel, and gifts. Whereas Office Sign Company is geared much more towards corporations, we wanted to use Fargo Stuff as an opportunity to connect with the greater F-M community. Utilizing the same manufacturing equipment we use for signage, we've been able to center a lot of efforts on new product development, and have had a blast helping develop Fargo Stuff to where it is today.

Brand Name: Fargo Trophy Company
Established In: 2015
Website: fargotrophy.com
Contact: service@fargotrophy.com
Summary: Fargo Trophy is a supplier of stock and custom awards, trophies, and personalized recognition products made to meet your deadlines.
Products We Sell: Trophies, awards, plaques, medals, ribbons, etched crystal pieces, recognition pieces, trophy parts, paperweights, licensed schools' products, decals, labels, banners, personalized gifts, and more.
Note from an OSC Employee: Fargo Trophy Company provides a variety of unique trophy & recognition pieces, and has seen clients from all walks of life (large businesses, soccer parents, booster clubs, etc.), which speaks to the diversity of products that we offer. We try to mix in both high-end corporate awards and low-cost medals and ribbons to help meet just about any event budget. The site was originally created to attract Fargo, Moorhead, and West Fargo public schools, and includes a wide array of licensed products related to trophies, signs, and more, but has expanded in scope since its inception. We keep an ear to what our customers are looking for, and have added a significant amount of new products that have simply been requests from customers (i.e. "Do you have a cheer award?" "not yet, but we will add one on our site by end of day").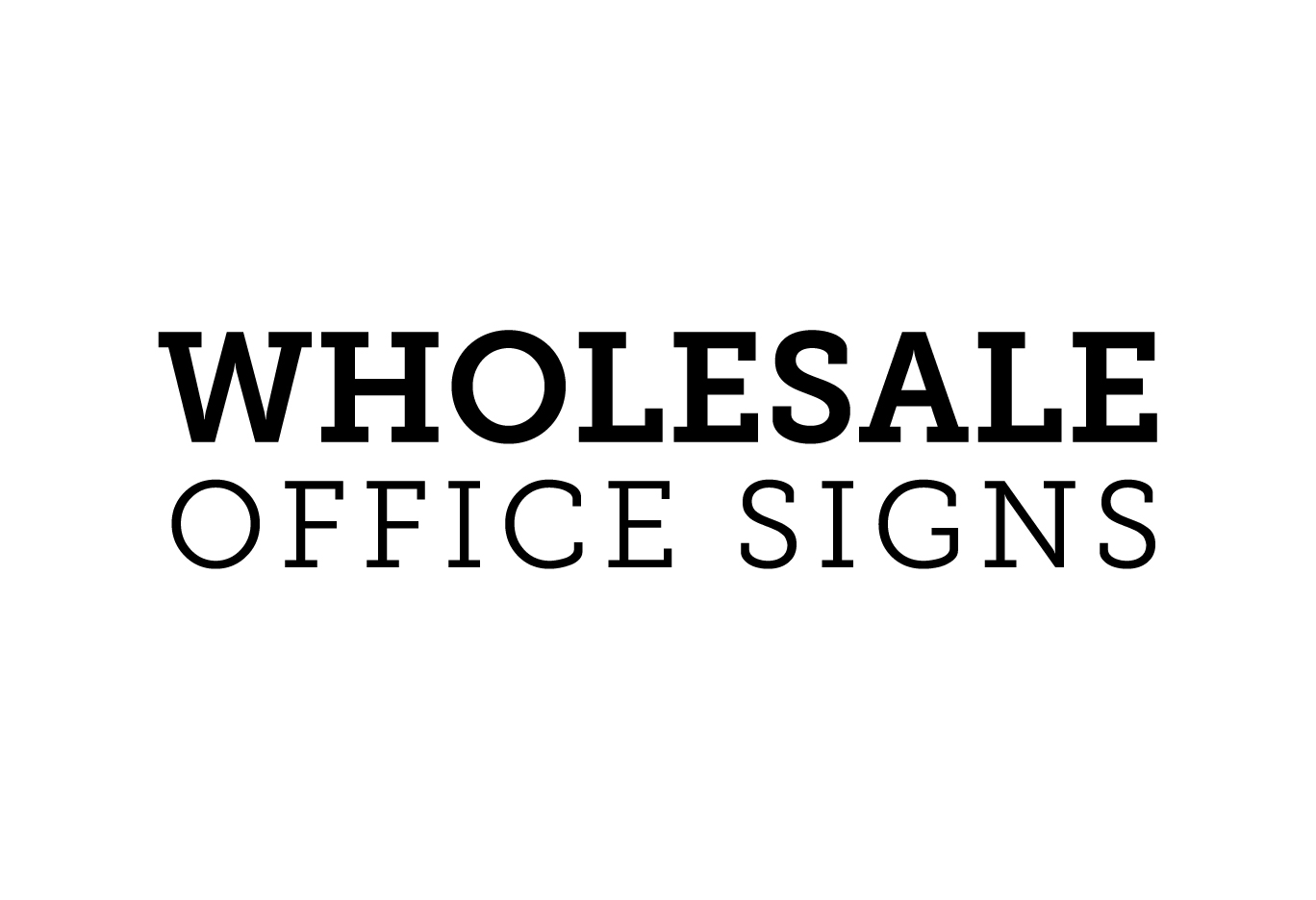 Brand Name: Wholesale Office Signs
Established In: 2017 (still work in progress)
Website: wholesaleofficesigns.com
Contact: service@wholesaleofficesigns.com
Summary: Wholesale Office Signs is a wholesaler of signs, sign frames, and sign accessories, specifically geared for small-to-mid-sized sign shops.
Products We Sell: both metal and plastic door and wall frames, desk frames, wholesale ADA signs, wholesale decals and labels, sign mounting hardware and accessories, and more!
Note from an OSC Employee: Wholesale Office Signs is our newest brand, and was inspired by the success we've had in the sign industry, and the amount of smaller sign shops who have come to us to either purchase our products in bulk or request the purchase of frames or accessories. We are still working on the branding of this site, but with our knowledge of the industry, we feel as though we can extend great pricing and product ideas to smaller sign outfits that visit our website. Continued efforts are being made daily to bring Wholesale Office Signs to market, and we'd encourage any interested parties to keep tabs on the website as it evolves over the next year.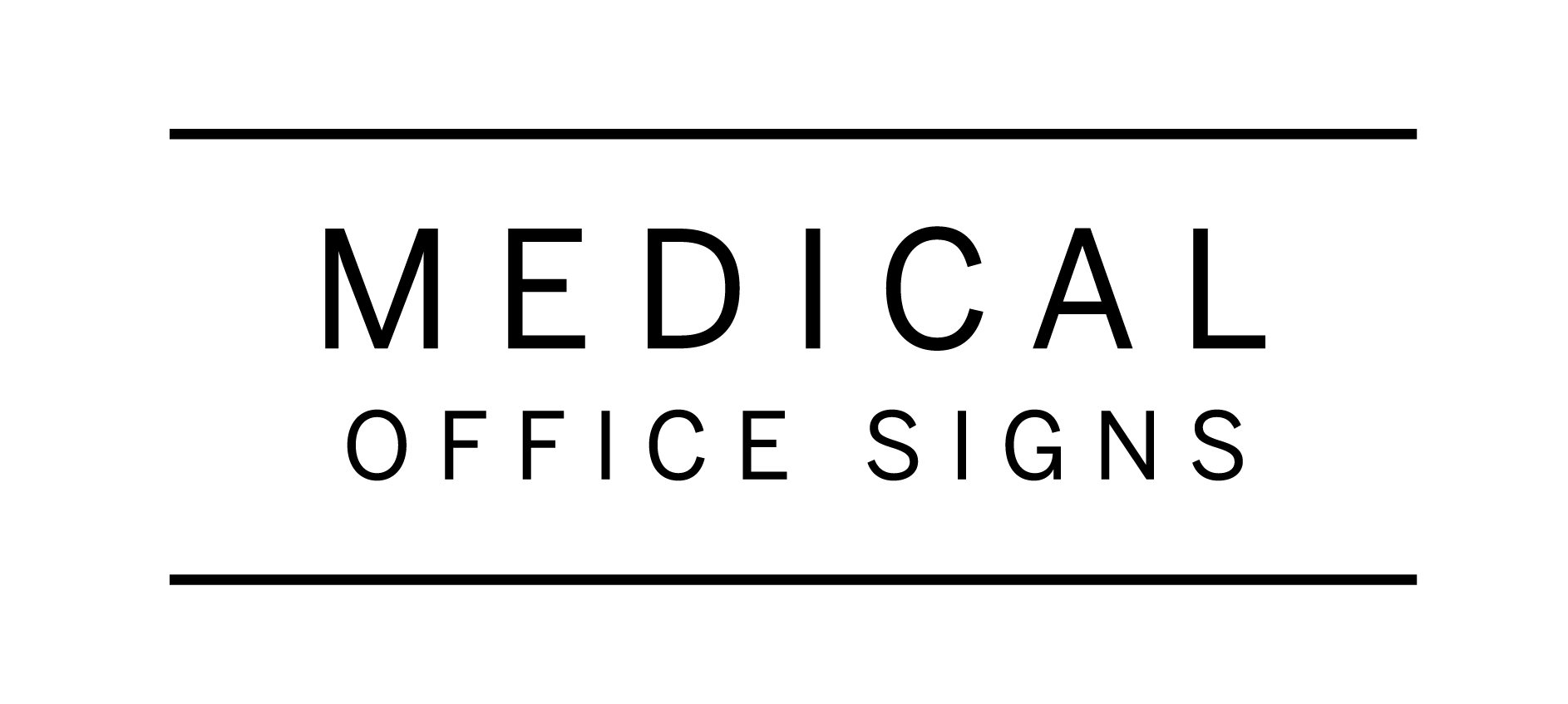 Brand Name: Medical Office Signs
Established In: 2010
Website: medicalofficesigns.com
Contact: service@medicalofficesigns.com
Summary: Medical Office Signs is a manufacturer and retailer of interior office signage, specifically geared for businesses within the medical and wellness industries.
Products We Sell: office signs, door signs, desk signs, name plates, sliding office signs, conference room signs, changing room message signs, pediatric & exam room signs, corridor signs & flag signs, restroom signs, wayfinding & directory signs, ADA braille signs, first aid & safety signs, name badges, and ID badges, all geared towards medical professionals and healthcare establishments.
Note from an OSC Employee: Medical Office Signs is, unless you work in a medical industry, probably the brand that you will have the least interaction with. But, nonetheless, we have been able to get consistent business from healthcare administrators who are looking for new hospital or clinic signage. You will find a lot of the same style of products on MOS as you do on OSC (officesigncompany.com), but the difference is that the product listings are created to be comprehensive for medical industry professionals. This site was launched after we had an influx of orders on OfficeSignCompany.com from healthcare companies.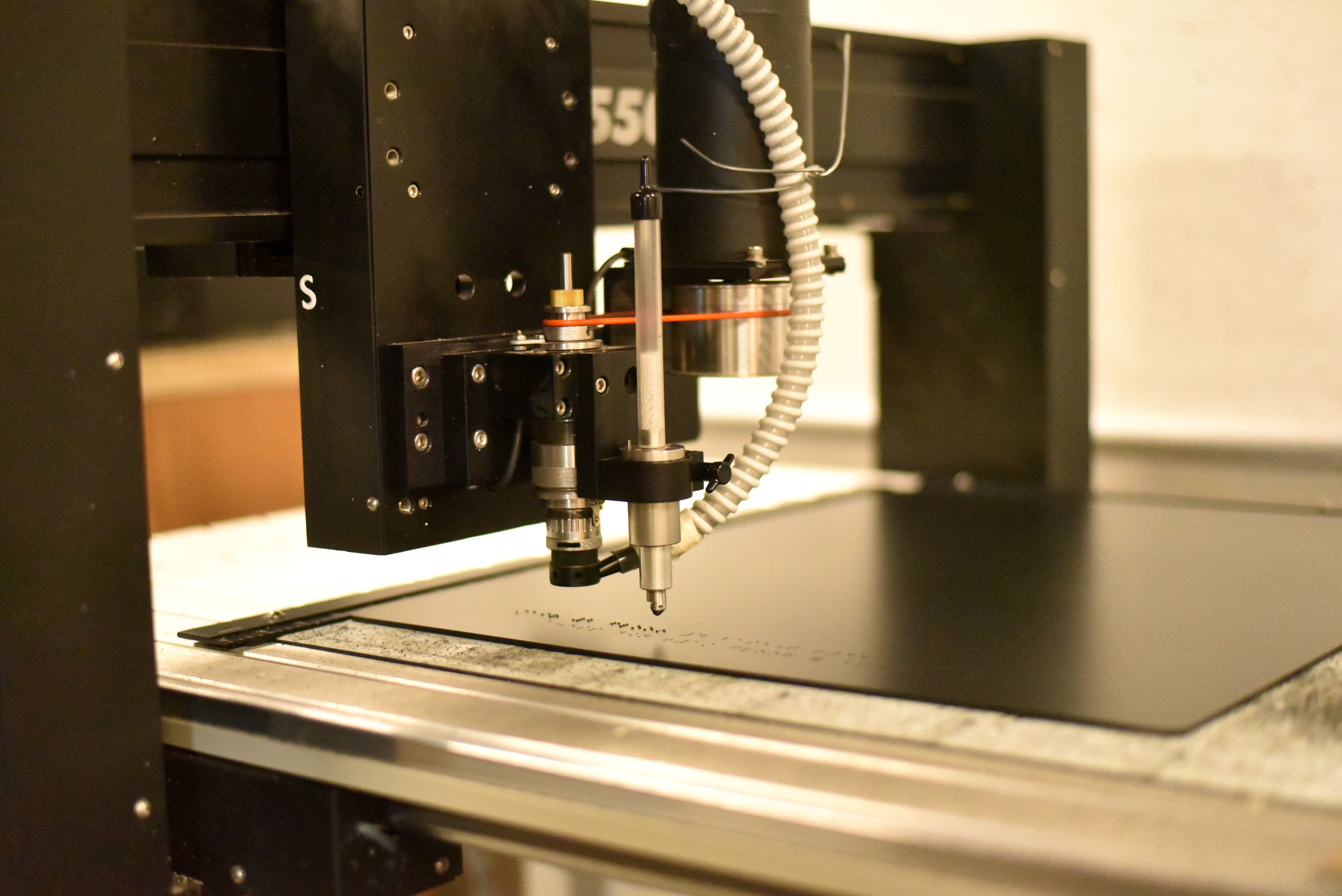 I hope you found this blog to be informative, and would encourage that we continue the conversation from here! If you have any questions about Office Sign Company, or any of our brands, I would love to discuss further. Feel free to contact me via email or phone call so I can tell you all about the wonderful world of OSC.
Written by: Jack Yakowicz
Phone: 701-526-3835
Email: jack@officesigncompany.com