Desktop and Tabletop Signs Every Office Needs
I'm a proud member of the messy desk club. Scanning my desk right now, I see a handful of coffee mugs, a notepad filled with chicken scratch, some unused gift cards to our retail site, a Christmas card from 2013, and a coaster made from cork material that has been ripped in all four corners (it was a weird morning). I like to think of my desk as organized chaos, but truthfully, that is just a euphemism for total clutter. The one thing on my desk that doesn't fit–the proverbial 'diamond in the rough'–is the elegant, governor's desk nameplate. A beautiful sign can be a silver lining to an otherwise messy work space. And if you're like me, the desktop sign that you choose is one of the most integral components in your office.
The desktop or tabletop signage that you choose matters. Luckily, there is a vast array of options for you to pick from. I have clients all the time asking me "which desk sign is your most popular?" and to tell you the truth, there isn't one. Every industry, every company, and every individual has different needs when it comes to selecting signage. Since desktop signs can serve the functions of a wayfinding tool, a branding tool, and an informational tool, you want to ensure that the sign you choose fits its intended purpose. Although tent signs are a good way to display information in your lobby, they're probably not the most attractive nameplate option. Likewise, you probably don't need an engraved plate adhered to a wood base to say "Hey dude, I'll be back in ten." Below are some examples of great desktop and tabletop signs that every office needs.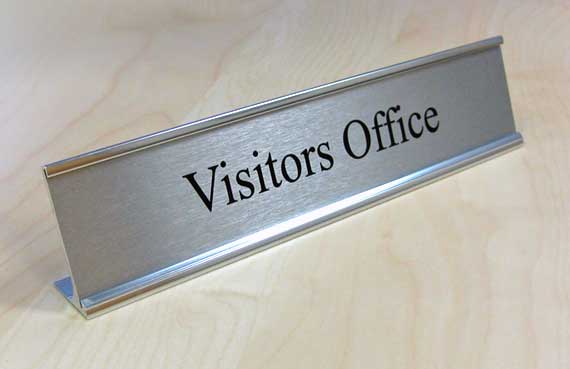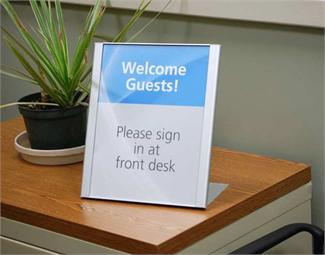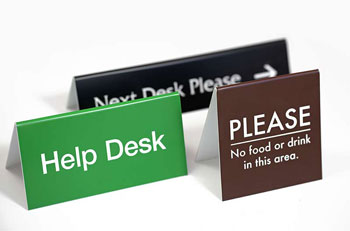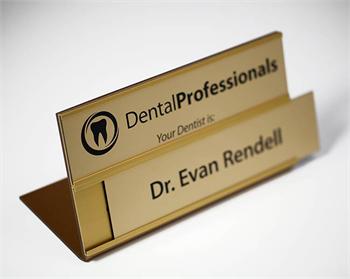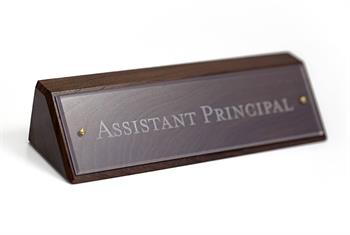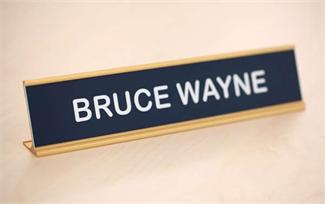 The field of interior office signage is ever-growing, and likewise, there is a seemingly infinite assortment of desktop and tabletop signs for you to choose from. Whether you are a fan of a simpler design, or would like an elaborate nameplate that can also store your business cards, you're in luck; here at Office Sign Company, we are devoted to making sure that every businessperson has a sign that is personalized to their needs. Visit our website if you are looking for new signs, otherwise, stay up to date with our social media by following us on Facebook, Twitter, Instagram, Google+, or Pinterest. Thanks for reading 🙂
Written by: Jack Yakowicz
Marketing Coordinator at Office Sign Company
Contact at jack@officesigncompany.com