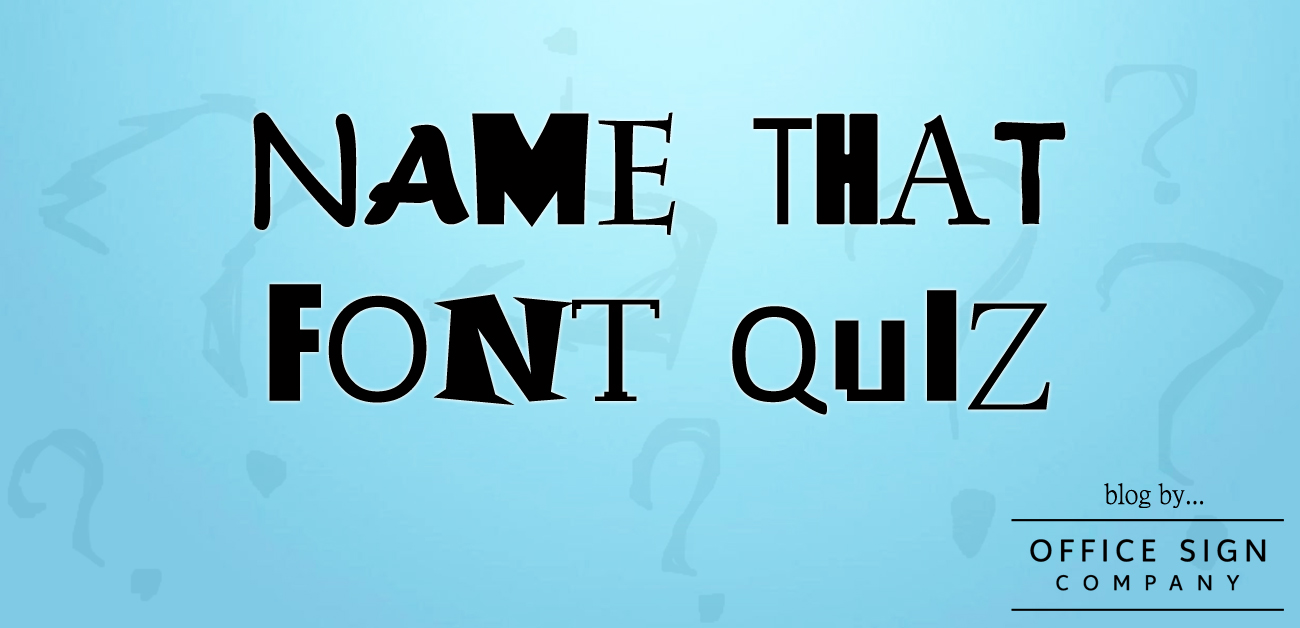 Let's set the scene: picture yourself as a burgeoning member of the purchasing department at your company. You have worked your way high enough up the totem pole to be in charge of your first solo purchasing project—buying name inserts for new employees.
What a rush, right?! There's just one issue. The previous employee who was in charge of purchasing your company's signage left poor notes, and your once joyous task now seems like a daunting one. How in the world are you supposed to match the font and design of your old name plates?? Don't fret; this quiz will certainly sharpen your skills.
Having an understanding of basic font types is a necessity to members in a variety of industries, but here at Office Sign Company, we deal with questions related to font discrepancies almost daily. Although a handful of sites exist in which fonts can be matched based on uploaded pictures, the only surefire way to match your typeface or copy with previous orders is with an expansive knowledge of different font types. So, what level of skill do you possess?! Put your font-naming talents (or lack thereof) to the test in our quiz below.
THE NAME THAT FONT QUIZ:
Guidelines: You will be shown ten images of signs, nameplates, and badges below. Your job is to identify the font type in each of the signs that are shown. This is a multiple-choice quiz, and you should write out your answers on a sheet of paper. If you scroll to the bottom of this post, you will see how many total guesses you got right, and will receive a grade corresponding to that total. If you score less than a B, you better get your act together!! Begin now.
#1.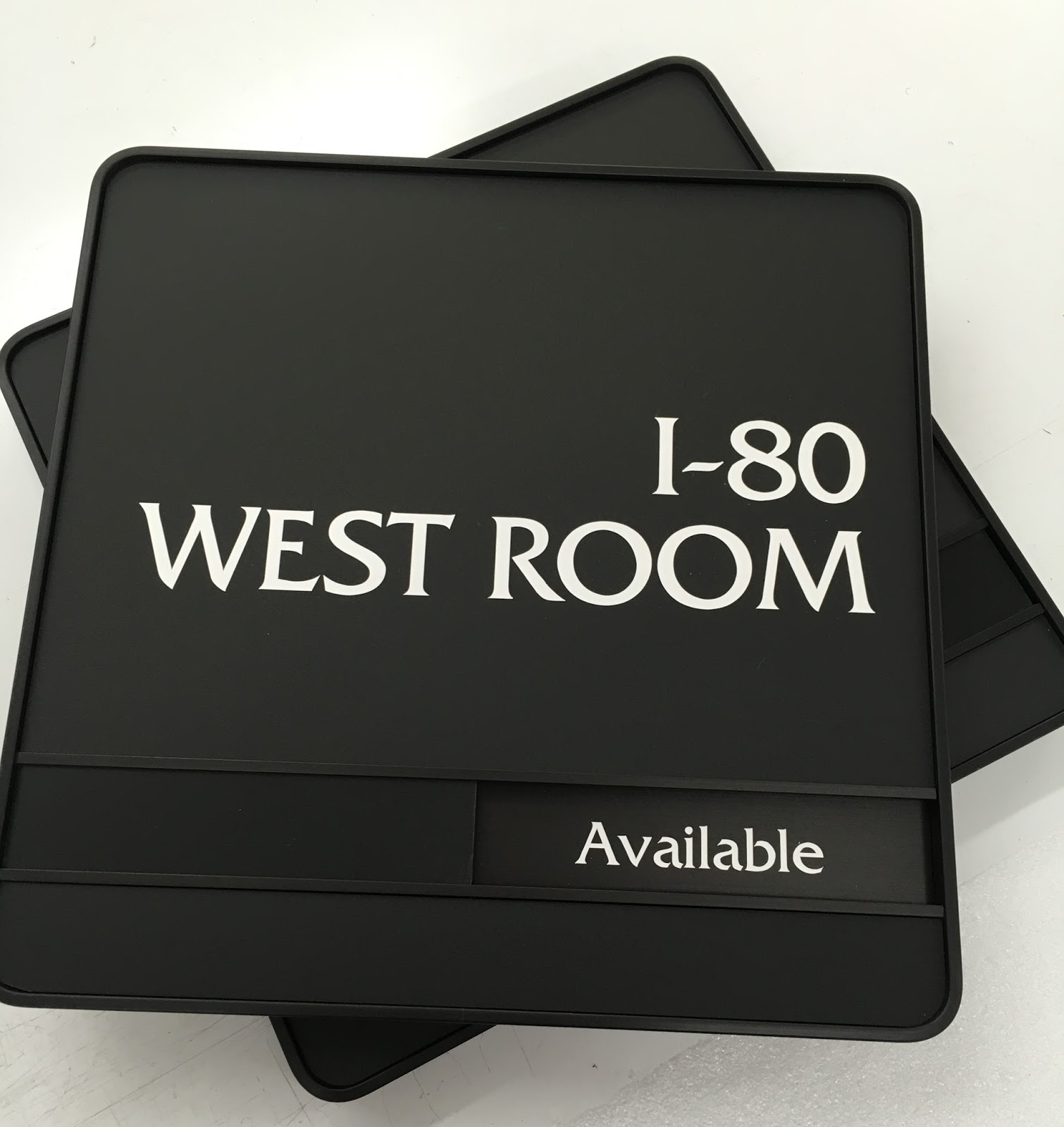 (A) Calibri
(B) Friz Quadrata
(C) Garaline
(D) Benton Sans
#2.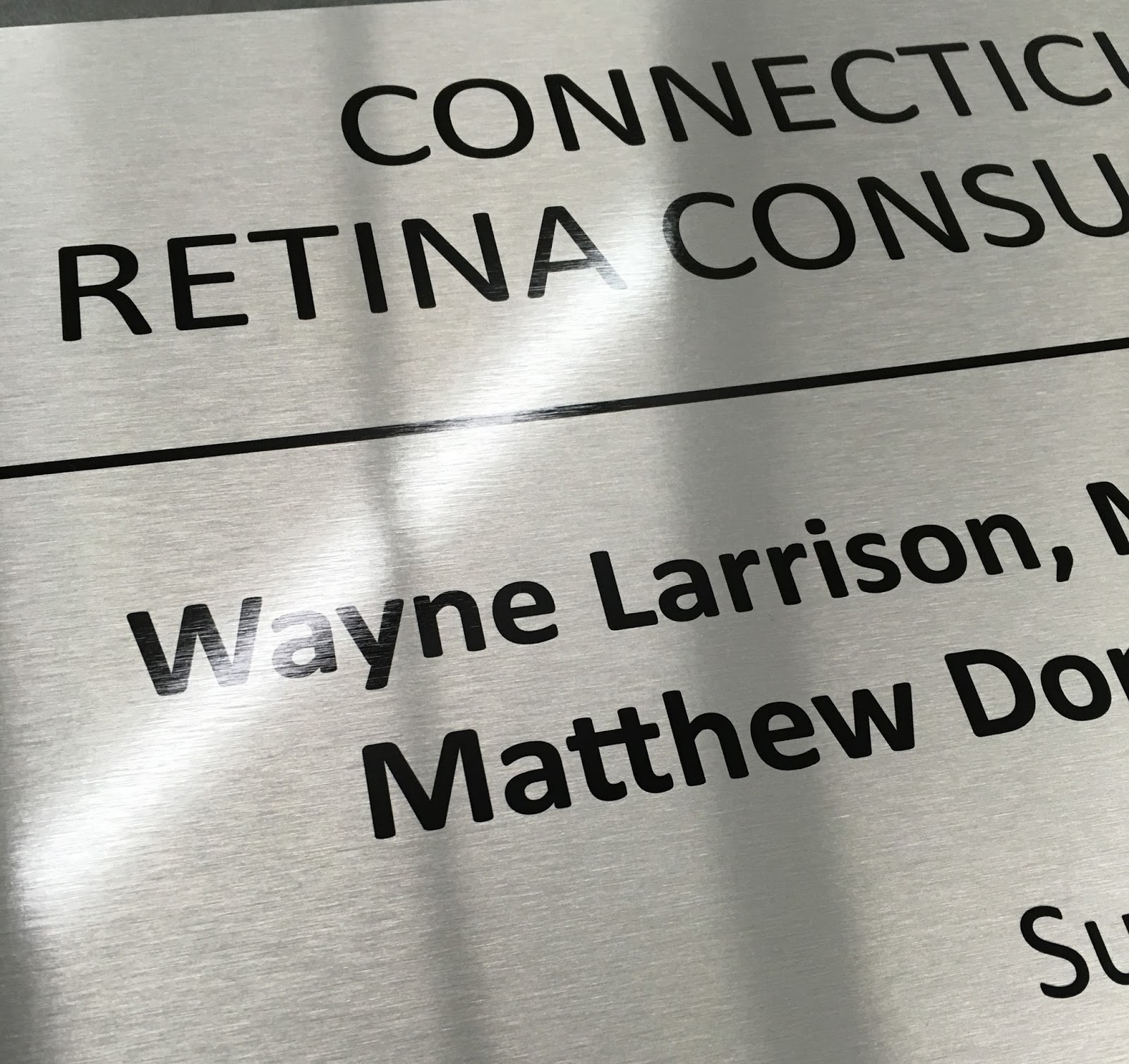 (A) Calibri
(B) Times New Roman
(C) Arial
(D) Friz Quadrata
#3. 

(A) Caslon Pro
(B) Helvetica Condensed
(C) Arial
(D) Futura
#4. 

(A) Times New Roman
(B) Comic Sans
(C) Futura
(D) Helvetica
#5.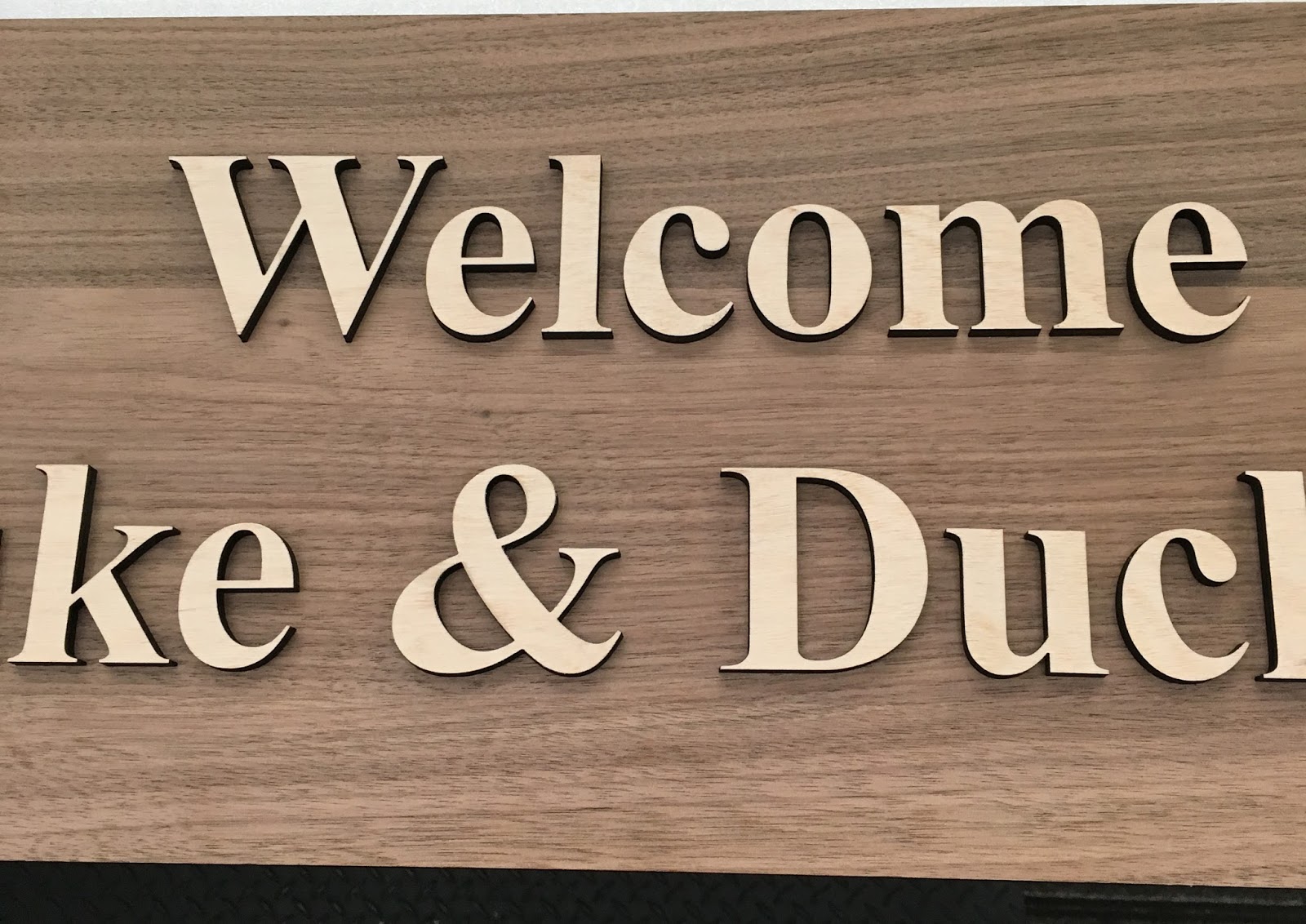 (A) Trebuchet MS
(B) Friz Quadrata
(C) Times New Roman
(D) Verdana
#6. 

(A) Tahoma
(B) Lucida Console
(C) Century Gothic
(D) Comic Sans
#7.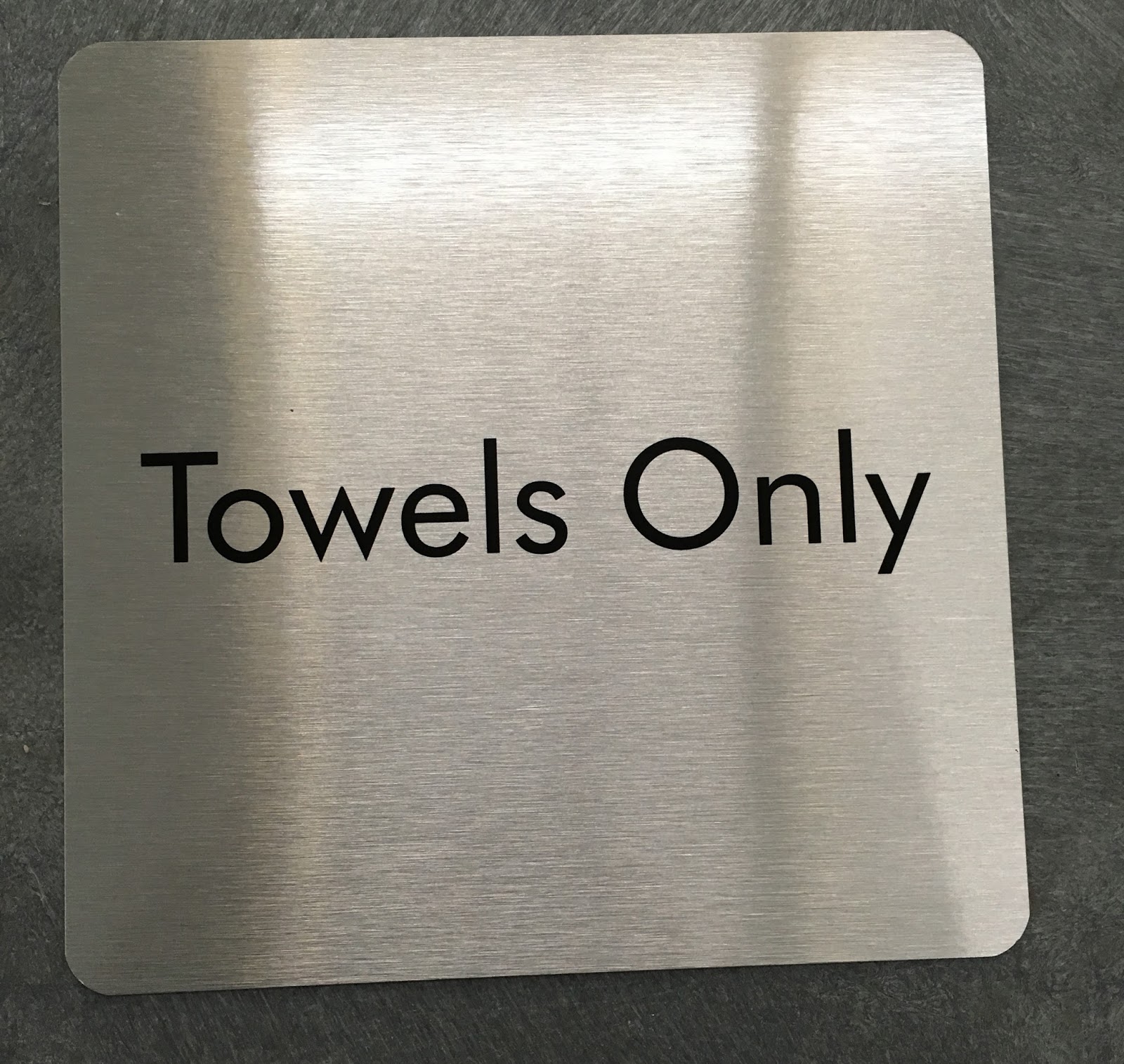 (A) Calibri
(B) Futura
(C) Arial
(D) Georgia
#8.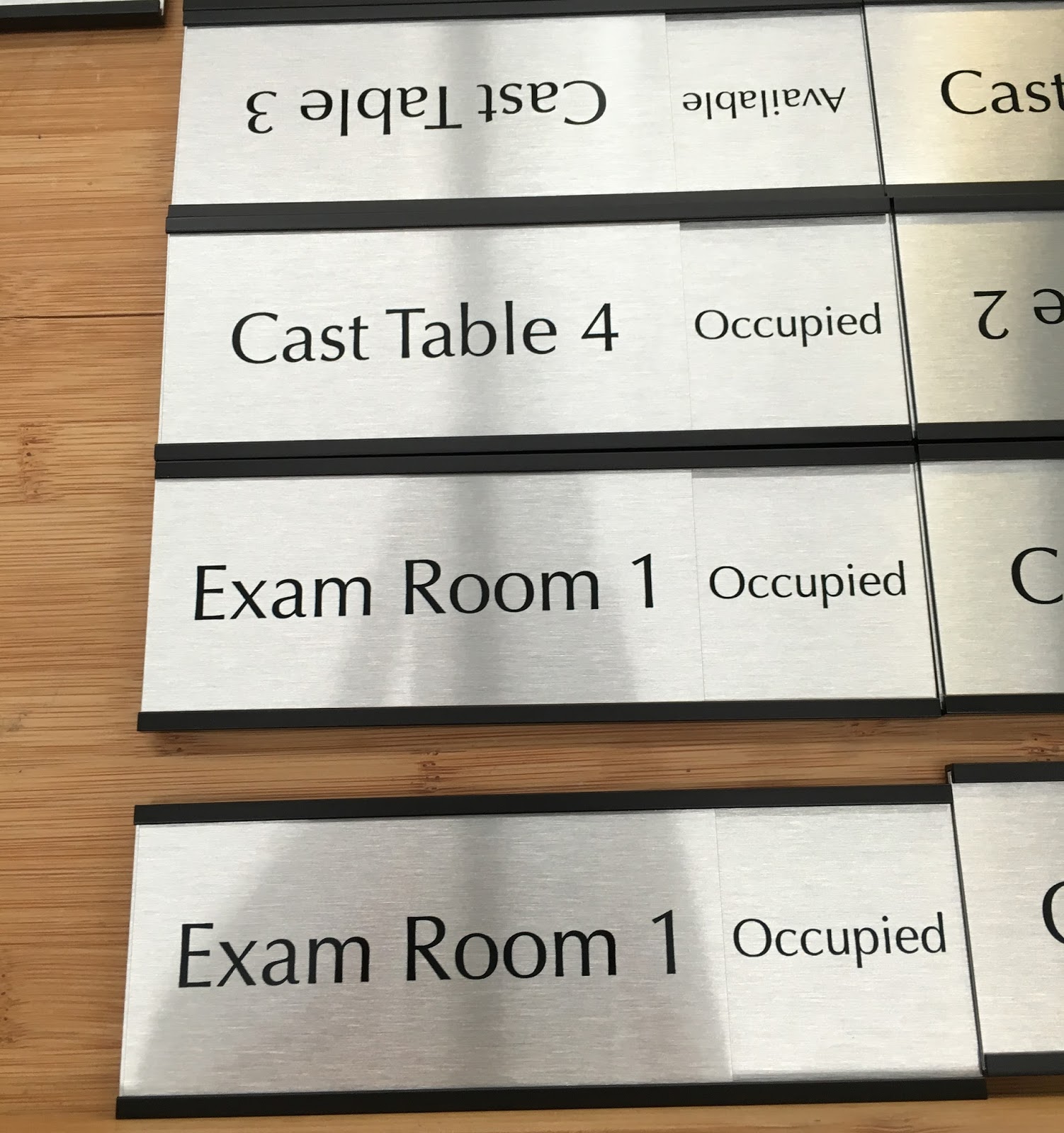 (A) Arial
(B) Optima
(C) Friz Quadrata
(D) Benton Sans
#9. 

(A) Benton Sans
(B) Friz Quadrata
(C) Tahoma
(D) Caslon Pro
#10.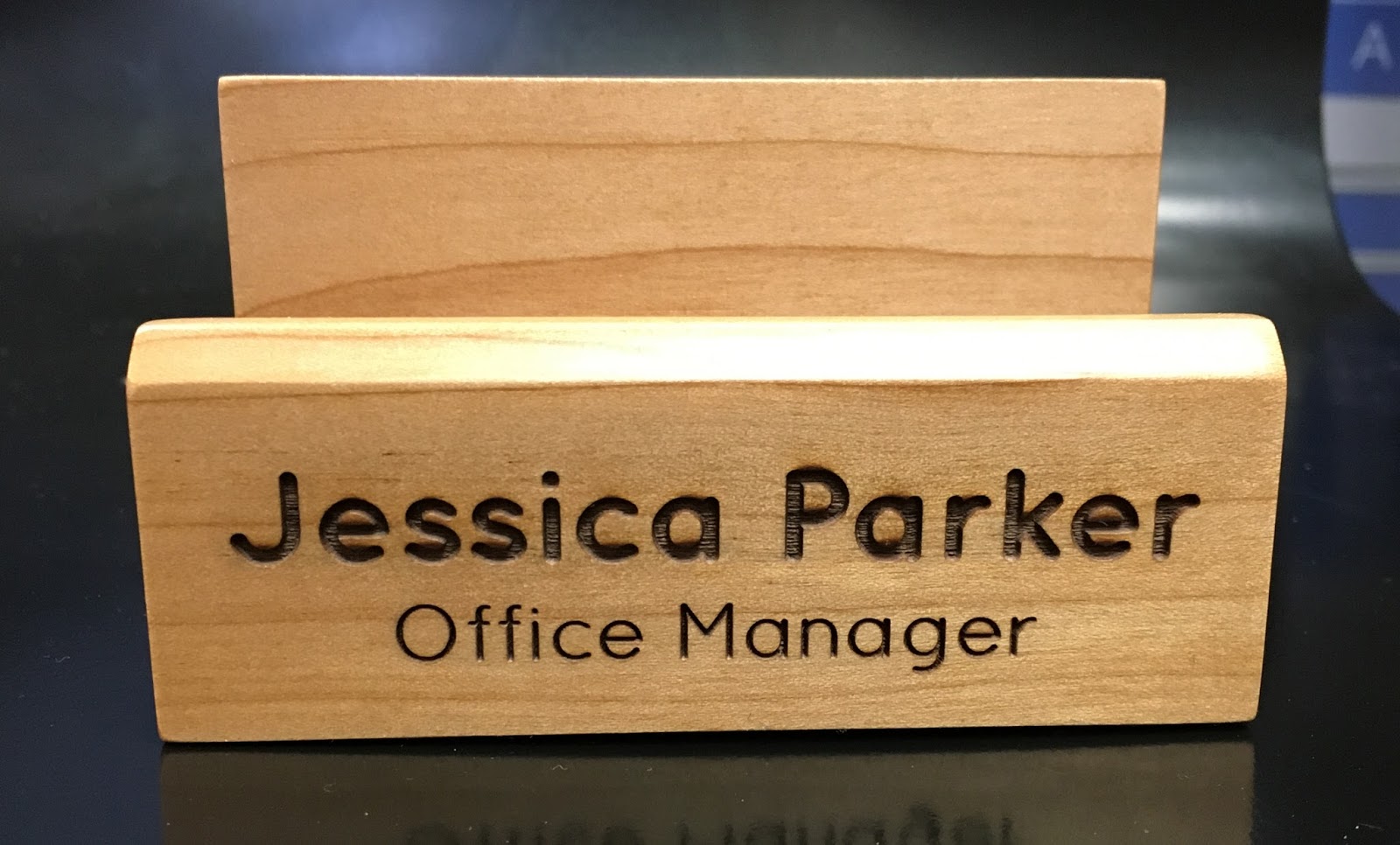 (A) Verdana
(B) Calibri
(C) Tahoma
(D) Quicksand
Congrats! You have made it to the end of the quiz. Hopefully you have all ten of your answers written down on your separate sheet of paper. Now, it's time to compare your answers with the correct ones! SPOILER ALERT: If you have not made it through the quiz yet, do not look at what is yet to come. The answers will be listed directly below here.
Answers: 1. B, 2. A, 3. B, 4. D, 5. C, 6. C, 7. B, 8. B, 9. A, 10. D
Count up the total number that you got correct. Below, you will see your grade based on the results of this quiz and what it means for your font expertise. Thanks again for participating!
9 or 10: A 

You are brilliant when it comes to recognizing font. Not only should you feel comfortable in your ability to identify existing signage around the office and order new signs based on your knowledge of font types, but you should demand a raise, too.

7 or 8: B

Alright, you're pretty good. Although you stumbled a few times along the way, you should feel confident in your ability to adequately handle most tasks involving identifying font types. It could have been better, but it definitely could have been worse, too. Good job!

5 or 6: C

If this was a test back in school, you'd be happy to come out of it with a C. You didn't give it your best effort, but there is definite promise. Finishing at fifty percent or above on this test is a good indication that you have mastered at least a satisfactory understanding of font types.

3 or 4: D

"D" is for "dude, learn your fonts." I won't scold you too much for this performance, because I'm sure you are naturally a little bit disappointed in yourself. Hit up photoshop, illustrator, microsoft word, or any other software that uses fonts and get to studying. You will do better next time.

2 or lower: F

If you finished with a 0, 1, or 2 on this quiz, I'm glad you took it. You needed this. This is your intervention. Since you probably don't know this, I am currently typing out this paragraph using Arial. Oops I just switched to Courier. There I go again, this time to Trebuchet. C'mon, I don't have the time(s new roman) to be waiting for you to keep up. Hit the books, and try this quiz again–you will need it!
I hope you enjoyed this read, and found it enlightening! Let us know what you got by connecting with us on Facebook,Twitter, Google+, or Instagram. We can't wait to hear from you!
Written by: Jack Yakowicz
Account Manager at Office Sign Company
Contact at jack@officesigncompany.com